Written By: Dan Geer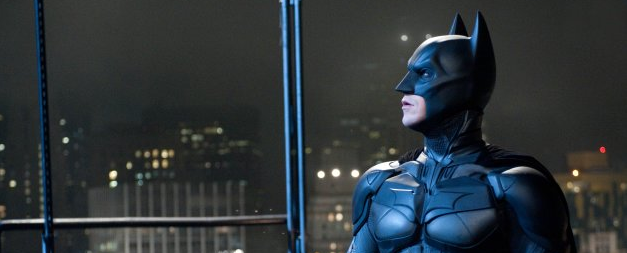 I don't think I am the first person to say that it kind of feels like the summer blockbuster season has already arrived. Last month, The Hunger Games was released, and it immediately became a similar phenomenon to the best-selling book it is based on, staying #1 at the box office four weekends in a row and making ridiculous amounts of cash. John Carter also debuted in March, and, while it performed rather poorly at box office (due to an incredibly dim-witted marketing campaign), it was still a film that possessed the scale of an epic sci-fi summer blockbuster in terms of its visuals, action, and storytelling.
Nevertheless, the summer movie season has yet to begin, and we can be sure that we still have plenty of geek-tastic movies to look forward to during the hot weather. Legendary superheroes, gun-blasting mercenaries, a vampire-hunting U.S. President, alien worlds and more are all taking over the silver screen in the next few months, so believe me when I say that this is one blockbuster season you do not want to skip out on. Hit the jump to see what made this year's Top 10 Movies to See This Summer!
10. G.I. Joe: Retaliation – U.S. Release Date: June 29, 2012
(Update: Film pushed back to March 29, 2013 for 3D conversion)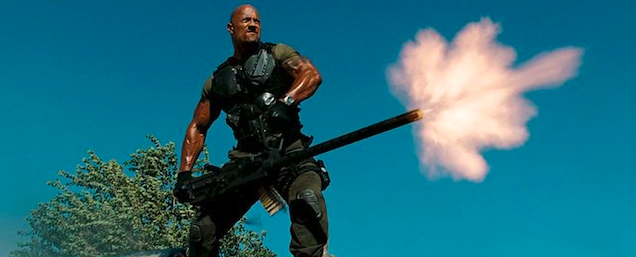 Synopsis (via ComicBookMovie.com):
A follow-up to the 2009 release of G.I. JOE: RISE OF THE COBRA, which grossed over $300M worldwide, Paramount Pictures, MGM and Skydance Productions, in association with HASBRO and di Bonaventura Pictures, commences production on G.I. JOE: RETALIATION. In this sequel, the G.I. Joes are not only fighting their mortal enemy Cobra; they are forced to contend with threats from within the government that jeopardize their very existence.
I am not really a fan of 2009's G.I. Joe: The Rise of Cobra. It was somewhat entertaining, but it ultimately just felt flat with the story and characters, and also looked like one over-bloated cartoon (and I tend to be a little more forgiving of less than stellar CGI). Director Stephen Sommers is just a hack director to me that has only directed one decently entertaining film with The Mummy in 1999. Everything after that has been pretty terrible.
The new director, Jon M. Chu, doesn't give me that much more hope either, since he is really only known for directing the last two Step Up films, and Justin Bieber: Never Say Never. What does this guy know about directing action films? However, he is not Stephen Sommers, which might count for something, and Zombieland writers Rhett Reese and Paul Wernick are responsible for the screenplay (Reese even contributed to the screenplay for Monsters, Inc.). We just might have an intelligently entertaining movie on our hands here.
But perhaps the main contributing factor in why this movie is included in the Top 10 is because of the simple fact that it has action movie veterans Bruce Willis and Dwayne Johnson in lead roles. How the creative minds behind the movie convinced these two to be in it, I have no idea (other than a nice paycheck), but it can only help, right? The trailer for the film certainly seems to indicate as much…
9. Abraham Lincoln: Vampire Hunter – U.S. Release Date: June 22, 2012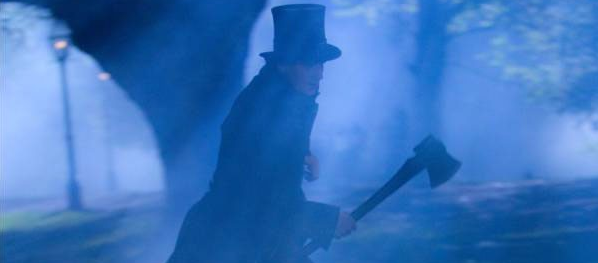 Synopsis (via ComingSoon.net):
President Lincoln's mother is killed by a supernatural creature, which fuels his passion to crush vampires and their slave-owning helpers.
I have stayed pretty much spoiler-free when it comes to Abraham Lincoln: Vampire Hunter. I really do not know much about it, other than the title is reason enough for me to want to see it. A well-liked U.S. President from a classic historical era of the United States has a secret history of hunting vampires? I MUST KNOW!!! You must, as well.

If the title alone is not enough for you to want to check it out, perhaps the trailer will persuade you even further if you haven't seen it already. It really has a great horror atmosphere to it, and the action looks top-notch. Hopefully the full movie will live up to what we've seen so far, because this just looks incredibly cool and makes me want to eat mounds and mounds of greasy buttered popcorn.

8. Men in Black 3 – U.S. Release Date: May 25, 2012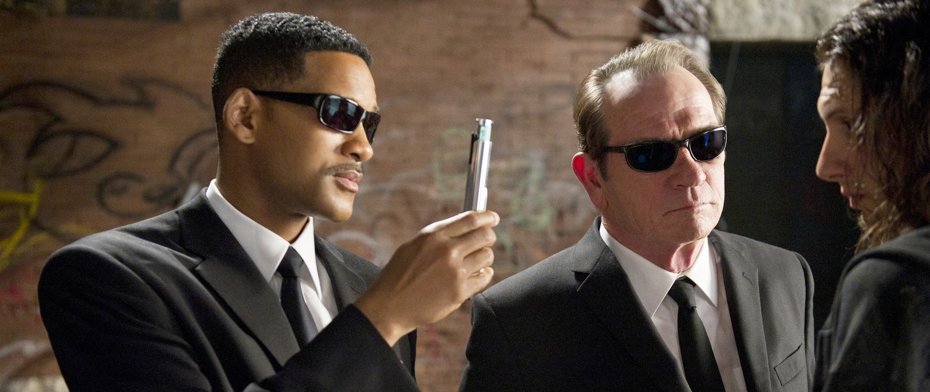 Synopsis (via IMDb):
An alien criminal kills the young Agent K in 1969, altering the timeline, changing the Agency and placing the Earth in danger. Veteran Agent J (Will Smith) must travel back in time to 1969 to before the murder and work with the young Agent K (Josh Brolin) to save him, the Agency, the Earth and humanity itself.
A third Men in Black film has always been an idea met with both curiosity and hesitation by movie-goers. Many loved the first film, but didn't care for the second and just kind of lost interest. I, for one, loved both films and have been wondering for the last decade whether or not Will Smith and Tommy Lee Jones would ever get back together for at least one last outing. Ten years later, it has finally happened.
Whether or not the film will be great is still to be determined, especially since the film suffered through scheduling delays and script rewrites. However, based on director Barry Sonnenfeld's latest comments regarding the film with MTV, as well as the trailer, it seems like they may have figured this one out. It also looks like we have much to look forward to with Josh Brolin portraying a young Agent K. His hilarious Tommy Lee Jones Agent K impersonation seems spot on!
In the end, it is a comedy, and we shouldn't take these movies quite so seriously. The first two were simply hilarious and entertaining, and we have every reason to expect as much from the third movie. It is pure popcorn entertainment, and we should just all walk into it expecting a classic case of fun escapism at the movies.
7. Total Recall – U.S. Release Date: August 3, 2012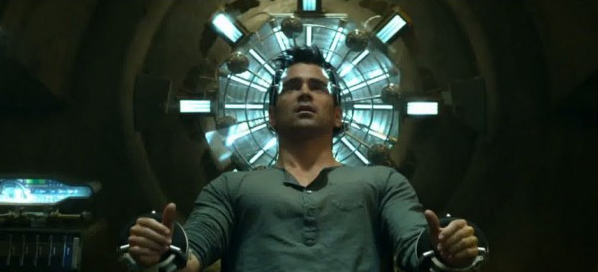 Synopsis (via Cinema Blend):
Total Recall is an action thriller about reality and memory, inspired anew by the famous short story "We Can Remember It For You Wholesale" by Philip K. Dick. Welcome to Rekall, the company that can turn your dreams into real memories. For a factory worker named Douglas Quaid (Colin Farrell), even though he's got a beautiful wife (Kate Beckinsale) who he loves, the mind-trip sounds like the perfect vacation from his frustrating life – real memories of life as a super-spy might be just what he needs. But when the procedure goes horribly wrong, Quaid becomes a hunted man. Finding himself on the run from the police – controlled by Chancellor Cohaagen (Bryan Cranston), the leader of the free world – Quaid teams up with a rebel fighter (Jessica Biel) to find the head of the underground resistance (Bill Nighy) and stop Cohaagen. The line between fantasy and reality gets blurred and the fate of his world hangs in the balance as Quaid discovers his true identity, his true love, and his true fate.
♫ For the memory of a lifetime, Rekall, Rekall, Rekall ♫
You probably won't hear that cheesy jingle playing in the new Total Recall film by Len Wiseman like you did in the original 1990 action film starring Arnold Schwarzenegger. While the old film is great in its own wierd, over-the-top sort of way, this new movie is marketed as more of a serious modern adaptation of Philip K. Dick's short story, We Can Remember It For You Wholesale, rather than a remake of the Schwarzenegger film.
The biggest seller for me is the cast. Colin Farrell will bring something totally different than Schwarzenegger with the character of Douglas Quaid, and the rest of the cast is stellar as well. Kate Beckinsale, Bryan Cranston, Jessica Biel, Bill Nighy, and Ethan Hawke are all in this thing! The script has to have something right in it to get these people on board, especially Nighy and Cranston, right? Let's hope so.
The trailer looks tight. The cast is solid. The story is based on a classic. It could still all fall apart, but the potential is there for it to be a great sci-fi thrill-ride, and that in and of itself could very well make this worth seeing.
6. The Amazing Spider-Man – U.S. Release Date: July 3, 2012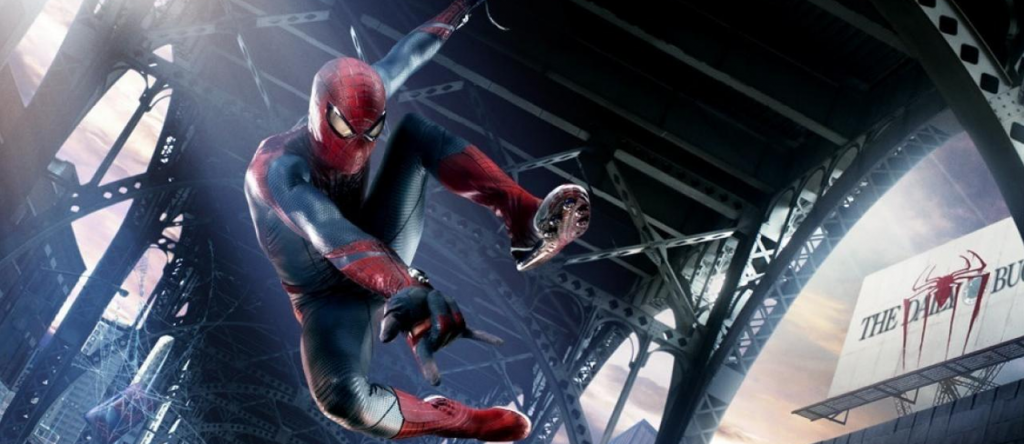 Synopsis (via Screen Rant):
Like most teenagers his age, Peter [played by Andrew Garfield] is trying to figure out who he is and how to be the person he is today. In his journey to put the pieces of his past together he uncovers a secret that his father [Campbell Scott] held… a secret that will ultimately shape his destiny as Spider-Man. This is the first in a series of movies that tells a different side of the Peter Parker story.
Too soon? Perhaps. It has only been five years since Sam Raimi's final film in the previous Spider-Man franchise, and we are already getting a reboot. Maybe it is because his last Spidey film ended up being pretty poor (although I still think the first half was pretty great). Whatever the case may be, director Marc Webb has stepped in to take us backwards in time to tell the earlier years of Spider-Man, which apparently makes the character "amazing" (yes, I am aware that The Amazing Spider-Man is the title of the comic series). We're told it will be darker, edgier, and, judging from the previews, more emo.
But dang it, the latest preview for the film looks quite impressive. I am not a huge Spider-Man fan, and I am still not so sure it is the right time for a reboot, but this looks fantastic (love The Lizard!). Will it be as big a hit as The Avengers undoubtedly will be? That remains to be seen, of course. But, Spider-Man is definitely a force to be reckoned with, and will mostly likely take over the box office on July 4th weekend – whether it is too soon to reboot the franchise, or not.
5. Snow White and the Huntsman – U.S. Release Date: June 1, 2012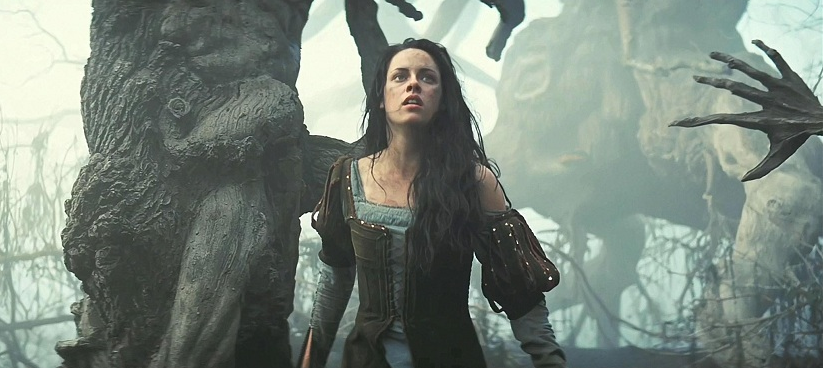 Synopsis (via MovieFone):
In the epic action-adventure 'Snow White and the Huntsman,' Kristen Stewart ('Twilight') plays the only person in the land fairer than the evil queen (Oscar winner Charlize Theron) who is out to destroy her. But what the wicked ruler never imagined is that the one girl threatening her reign has been training in the art of war with a huntsman (Chris Hemsworth, 'Thor') who was dispatched to kill her. Sam Claflin ('Pirates of the Caribbean: On Stranger Tides') joins the cast as the prince long enchanted by Snow White's beauty and power.
Not a fan of Twilight. I saw the first film and just didn't care for it. I am struggling to motivate myself to watch the rest of the series to see if it might get better. So to highly anticipate a film with Twilight's very own Kristen Stewart in the lead role – of a Snow White film, no less – is unprecedented for me. I cannot believe how good this looks.
Of course, this film does not appear to be a straight adaptation of the classic story from the brothers Grimm. This is Snow White meets The Lord of the Rings – at least based on what the trailers have shown us. And Chris Hemsworth – man that guy just doesn't stop, does he? Thor, The Cabin in the Woods, The Avengers, and now this. Every film he has touched so far has turned to pure gold, either at the box office, or in the minds of critics. Snow White and the Huntsman will probably be no different.
Gosh, I cannot believe I am anticipating a Kristen Stewart movie. I really hope she is as good as the rest of the movie looks. She will definitely have much to live up to against the performance of Charlize Theron as the Queen, if Stewart's performance in Twilight is any indication of her acting abilities.
4. The Expendables 2 – U.S. Release Date: August 17, 2012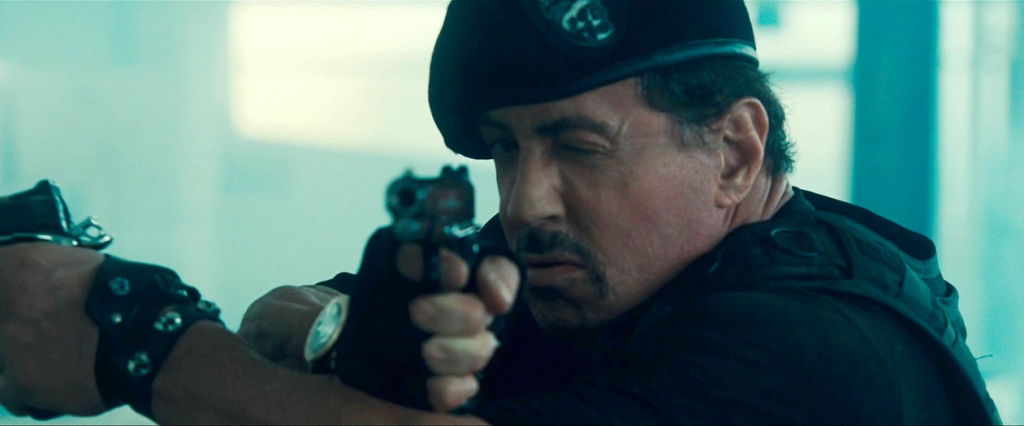 Synopsis (via Apple):
The Expendables are back and this time it's personal… Barney Ross (Sylvester Stallone), Lee Christmas (Lee Statham), Yin Yang (Jet Li), Gunnar Jensen (Dolph Lundgren),Toll Road (Randy Couture) and Hale Caesar (Terry Crews) — with newest members Billy the Kid (Liam Hemsworth) and Maggie (Yu Nan) aboard — are reunited when Mr. Church (Bruce Willis) enlists the Expendables to take on a seemingly simple job. The task looks like an easy paycheck for Barney and his band of old-school mercenaries. But when things go wrong and one of their own is viciously killed, the Expendables are compelled to seek revenge in hostile territory where the odds are stacked against them. Hell-bent on payback, the crew cuts a swath of destruction through opposing forces, wreaking havoc and shutting down an unexpected threat in the nick of time — six pounds of weapons-grade plutonium; enough to change the balance of power in the world. But that's nothing compared to the justice they serve against the villainous adversary who savagely murdered their brother. That is done the Expendables way….
I can give you at least ten reasons right now why this highly anticipated action movie is in the top five:
1.  Bruce Willis
2.  Arnold Schwarzenegger
3.  Sylvester Stallone
4.  Jason Statham
5.  Jean-Claude Van Damme
6.  Chuck Norris
7.  Jet Li
8.  Terry Crews
9.  Dolph Lundgren
10. Randy Couture
Need I say more? Not really. But it should also be noted that Thor's brother, Liam Hemsworth, is in the film as well. THEY ARE ALL IN ONE ACTION FILM. Not a whole lot more to say.
3. The Avengers – U.S. Release Date: May 4, 2012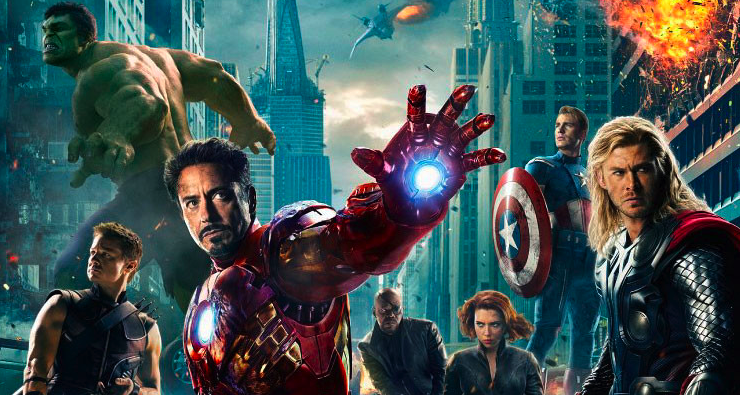 Synopsis (via Apple):
Marvel Studios presents in association with Paramount Pictures "Marvel's The Avengers"–the Super Hero team up of a lifetime, featuring iconic Marvel Super Heroes Iron Man, The Incredible Hulk, Thor, Captain America, Hawkeye and Black Widow. When an unexpected enemy emerges that threatens global safety and security, Nick Fury, Director of the international peacekeeping agency known as S.H.I.E.L.D., finds himself in need of a team to pull the world back from the brink of disaster. Spanning the globe, a daring recruitment effort begins. Starring Robert Downey Jr., Chris Evans, Mark Ruffalo, Chris Hemsworth, Scarlett Johansson, Jeremy Renner and Samuel L. Jackson, and directed by Joss Whedon, "Marvel's The Avengers" is based on the ever-popular Marvel comic book series "The Avengers," first published in 1963 and a comics institution ever since. Prepare yourself for an exciting event movie, packed with action and spectacular special effects, when "Marvel's The Avengers" assemble in summer 2012. In "Marvel's The Avengers," superheroes team up to pull the world back from the brink of disaster when an unexpected enemy threatens global security.
Five different Marvel movies combined with four years of hype have all lead to this monumental release. The Avengers is definitely going to be one of the big ones to beat amongst all the other movies coming out this summer (was there any doubt?). Even early buzz for the film has been quite outstanding thus far. Words cannot express just how much comic book fans and movie-goers in general are anticipating this film. It's insane. But it's the good kind of insane.
I, for one, have not yet seen the film, but I now have every reason to believe this film is going to kick the movie-going public in the butt with the awesome story, fun characters and jaw-dropping action fans have come to expect after Marvel's virtually flawless streak of superhero films that have lead up The Avengers. We already know the cast will be outstanding, and the previews and advanced reviews have been pretty much nothing but fantastic. It seems very safe to say that director Joss Whedon and the creative team behind this film have actually pulled this one off. Allegedly, we can already breathe that sigh of relief that we've all been waiting to breathe for the last four years.
I am still both anxious and excited to see what actor Mark Ruffalo will bring to the table, since he has not yet had the chance to prove himself after replacing The Incredible Hulk's Edward Norton as the emotionally compromised, yet loveable green superhero. What we do know is that he is a capable actor, and no one who has seen the film thus far has had anything bad to say about him, so we can probably breathe through that one as well.
Cannot wait!
Update: Check out PopcornMonster.com's review of The Avengers
2. The Dark Knight Rises – U.S. Release Date: July 20, 2012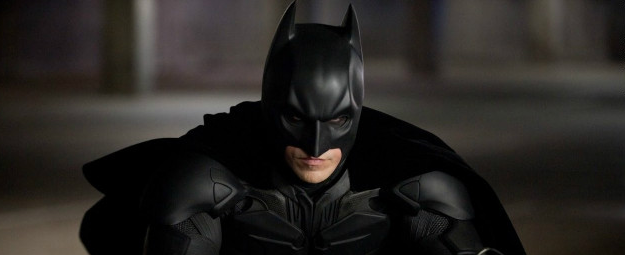 Synopsis (via Geek Tyrant):
Every hero has a journey. Every journey has an end. Christopher Nolan returns to complete the epic Gotham trilogy that launched with Batman Begins and reached the stratosphere with the billion-dollar blockbuster The Dark Knight.

Batman is now hunted by the law led by his friend Commisioner Gordon for taking the blame of Harvey Dent's murders and protecting his reputation. He must quickly deal with the arrival of new villain Bane who is bent on the destruction and chaos of Gotham City, face old wounds and get a handle on the enigmatic Selina Kyle before his city is lost for good.
Batman is my absolute favorite comic book hero. I have been an avid fan ever since Tim Burton's original 1989 Batman film. Despite the lackluster sequels that followed, I knew that the caped crusader was just waiting to be reborn through the right story created by an incredibly talented group of visionaries. It was just a matter of time. So when director Christopher Nolan gave us a perfect Batman film with Batman Begins in 2005, comic book geeks around the globe knew that Batman's inevitable comeback had finally arrived, and that we had much to look forward to in the years to come.
So in 2008, when Nolan somehow delivered an even more perfect Batman film with The Dark Knight, fans rejoiced, but also wondered if it could get any better with the third film that would inevitably follow. How can they possibly top, or even live up to The Dark Knight? How can any new villain top Heath Ledger's unforgettable performance as The Joker? Is it even possible?
There's a reason this film is not #1 on this list, which is that while I'm EXTREMELY excited for this release, I'm also incredibly nervous. No matter how much we're anticipating this film, it just seems highly unlikely that it will meet the ridiculously high expectations surrounding it. So far, everything I have seen for the film doesn't give me hope that it will top The Dark Knight, or even be as great as that film. Catwoman has never been portrayed on screen as anything above pure cheese, and Bane's muffled voice just doesn't seem to be a wise move when trying to create a memorable villain. I know, these concerns have already become cliché in the vastly populated realm of geekdom, but I just can't help it. [Update: the latest trailer, released after this article was published, has helped ease my anxieties a bit]
I really am looking forward to finally seeing this film. But, at the same time, I am also dreading it. We might have a really good film on our hands that people end up hating simply because it didn't end up being as good as The Dark Knight. The film does look like it could possibly be as good as Batman Begins, which is fine, but we should not expect anything beyond that with The Dark Knight Rises. However, Nolan has never made a bad film, so we at least have that to cling on to. It could very well be a great film. Let's just not believe it until we see it.
Update: Check out PopcornMonster.com's review of The Dark Knight Rises

1. Prometheus – U.S. Release Date: June 8, 2012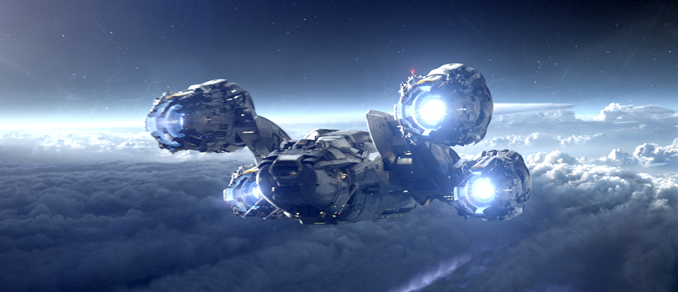 Synopsis (via Prometheus Official Site):
Ridley Scott, director of 'Alien' and 'Blade Runner,' returns to the genre he helped define. With PROMETHEUS, he creates a groundbreaking mythology, in which a team of explorers discover a clue to the origins of mankind on Earth, leading them on a thrilling journey to the darkest corners of the universe. There, they must fight a terrifying battle to save the future of the human race.
Director Ridley Scott's Alien (1979) and Blade Runner (1982), are highly regarded as two of the most legendary science-fiction films of the late twentieth century. But after Blade Runner, Scott moved away from sci-fi altogether, and for thirty years he has never looked back.
Now, Ridely Scott is not only finally returning to the genre, but also to the franchise that put him on the map in the first place with this summer's Prometheus – a film that takes place in the Alien universe, but expands beyond the known Alien mythology of the previous films. In other words, it's not exactly an Alien film – which is why this film is so intriguing. We really know next to nothing about it except that it takes place before the first Alien, and is connected to it through things we've seen in previous Alien films such as the Weyland Corporation, the U-Shaped spacecraft seen in the first Alien, etc. The film is shrouded in mystery, and yet we already know the universe it came from and love it through and through. It doesn't get much better than this for movie geeks.
Perhaps it was the fact that there really hasn't been a great Alien film since James Cameron's Aliens in 1986 that persuaded Ridley Scott to come back to the franchise, or the fact that Lost writer Damon Lindelof helped develop what is claimed to be an original and highly interesting prequel story that goes beyond anything we've come to know about the Alien universe. I tend to believe it was all of the above. But whatever the case may be, based on the previews for the film, it appears that Prometheus will be that unforgettable sci-fi film that people will be talking about for decades to come, even though it probably won't be the biggest money-maker this summer.
Feel free to share your thoughts on PopcornMonster.com's Top 10 List in the comments below!
Notable Mentions:
Dark Shadows – U.S. Release Date: May 11, 2012
Battleship – U.S. Release Date: May 18, 2012
Madagascar 3: Europe's Most Wanted – U.S. Release Date: June 8, 2012
Brave – U.S. Release Date: June 22, 2012
Ice Age: Continental Drift – U.S. Release Date: July 13, 2012
Neighborhood Watch – U.S. Release Date: July 27, 2012
The Bourne Legacy – U.S. Release Date: August 3, 2012