Source: ComingSoon.net | Posted By: Dan Geer

While Warner Brothers' The Dark Knight Rises is the film on everyone's minds right now (and will probably continue to be so for weeks to come), Columbia Pictures' Total Recall is probably the first film on the horizon with the potential to push Batman down to #2 at the box office (although it is almost certain it won't make nearly as much money). Based on everything we have see in various trailers for the film, the latest adaptation of Philip K. Dick's classic short story We Can Remember It For You Wholesale actually looks pretty cool.
The film's latest behind-the-scenes featurette highlights the action, and makes for a nice little primer for when we finally get to see it August 3rd. Hit the jump to check it out!
Official Plot Synopsis:
Total Recall is an action thriller about reality and memory, inspired anew by the famous short story "We Can Remember It For You Wholesale" by Philip K. Dick. Welcome to Rekall, the company that can turn your dreams into real memories. For a factory worker named Douglas Quaid (Colin Farrell), even though he's got a beautiful wife (Kate Beckinsale) who he loves, the mind-trip sounds like the perfect vacation from his frustrating life – real memories of life as a super-spy might be just what he needs. But when the procedure goes horribly wrong, Quaid becomes a hunted man. Finding himself on the run from the police – controlled by Chancellor Cohaagen (Bryan Cranston), the leader of the free world – Quaid teams up with a rebel fighter (Jessica Biel) to find the head of the underground resistance (Bill Nighy) and stop Cohaagen. The line between fantasy and reality gets blurred and the fate of his world hangs in the balance as Quaid discovers his true identity, his true love, and his true fate.
Total Recall, directed by Len Wiseman, stars Colin Farrell, Jessica Biel, Kate Beckinsale, Bryan Cranston, Bill Nighy, and Ethan Hawke. The film hits theaters August 3rd.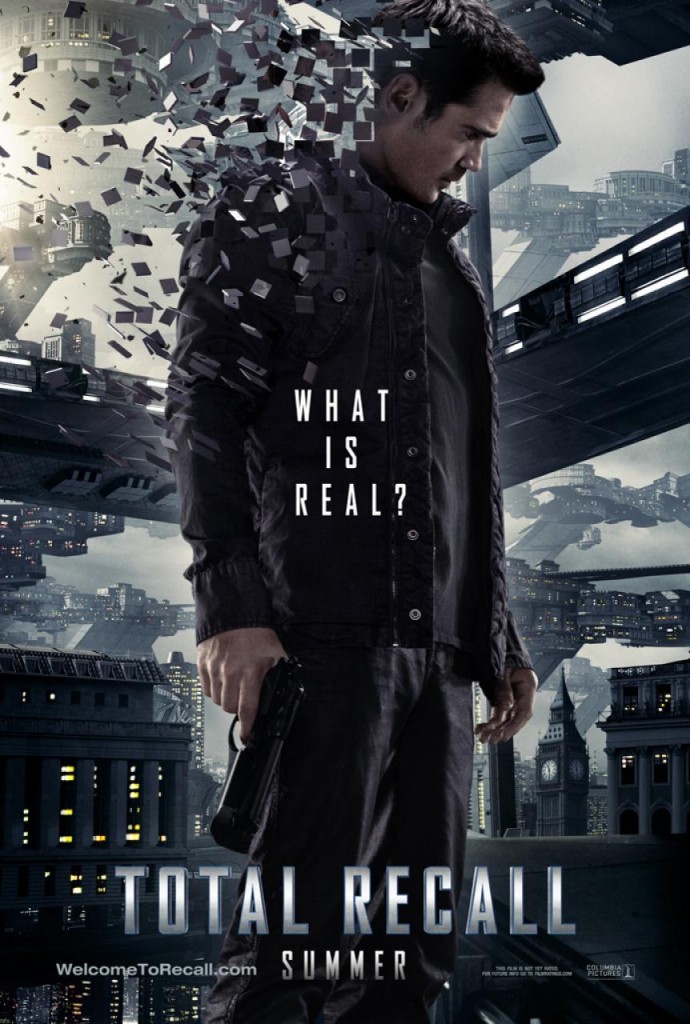 Related Articles