Source: ET Online | Posted By; Dan Geer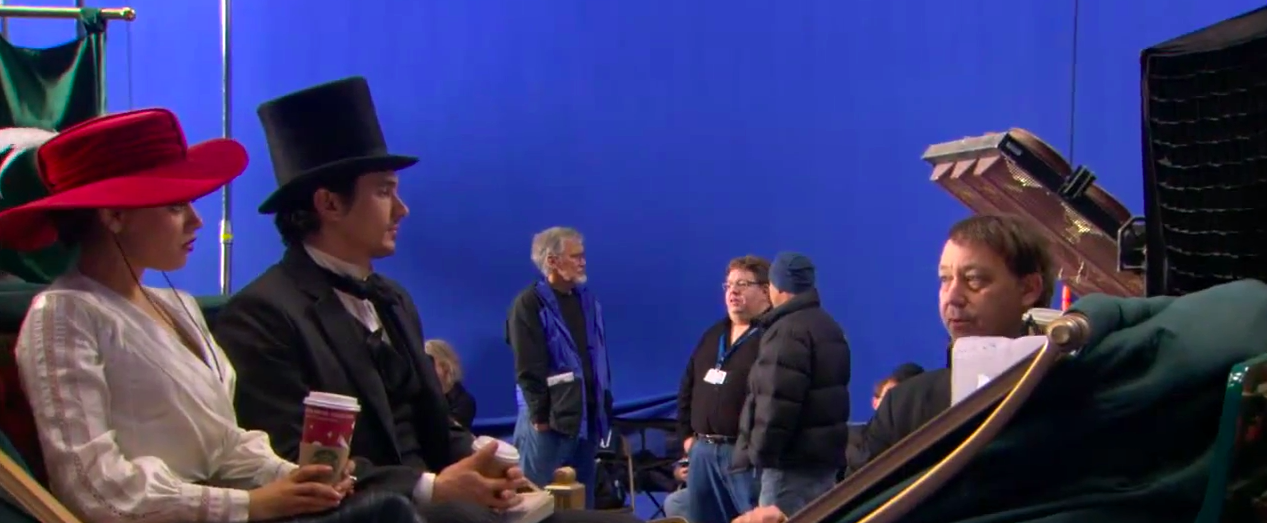 Last week saw the debut of the first poster for Disney's Oz the Great and Powerful, which showed us just a tiny bit of the fantasy world moviegoers will get to see next March. Now, ET Online has posted a video giving us our first real peek behind the scenes of director Sam Raimi's prequel to the original Wizard of Oz.
The majority of the video features James Franco (Oz) talking about the film and his character, but we also get a little time with Mila Kunis talking about her witch character (Theodora) as well. Of course, the video also shows us some of the sets from the film, which should be enough to get any fan of the original film or the Baum books quite excited. Hit the jump to watch!
Official Synopsis:
"Oz the Great and Powerful" imagines the origins of L. Frank Baum's beloved character, the Wizard of Oz. When Oscar Diggs (James Franco), a small-time circus magician with dubious ethics, is hurled away from dusty Kansas to the vibrant Land of Oz, he thinks he's hit the jackpot—fame and fortune are his for the taking—that is until he meets three witches, Theodora (Mila Kunis), Evanora (Rachel Weisz) and Glinda (Michelle Williams), who are not convinced he is the great wizard everyone's been expecting. Reluctantly drawn into the epic problems facing the Land of Oz and its inhabitants, Oscar must find out who is good and who is evil before it is too late. Putting his magical arts to use through illusion, ingenuity—and even a bit of wizardry—Oscar transforms himself not only into the great and powerful Wizard of Oz but into a better man as well.
Head on over to ET Online to watch in HD!
As was pointed out last week, a trailer for the film is expected to finally hit theaters some time in the near future (most are speculating this summer). Personally, I cannot wait to see the footage, as I was involved in the film as a background actor.
Update: Entertainment Tonight has announced that the first trailer will debut tomorrow during their regular TV program.
Oz the Great and Powerful, directed by Sam Raimi, stars James Franco, Rachel Weisz, Mila Kunis, Michelle Williams, Zach Braff, Abigail Spencer, and Joey King. It is slated to hit theaters March 8, 2013.
Related Articles