Source: AMC | Posted By: Dan Geer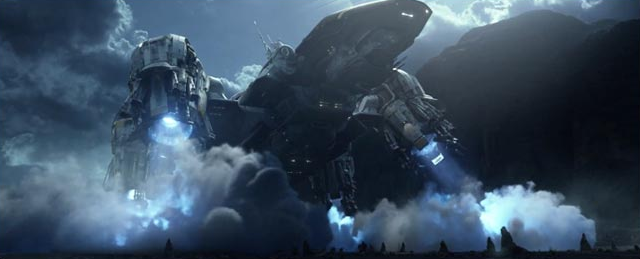 If you thought the teaser that debuted this past December for Ridley Scott's Prometheus was jaw-dropping, you ain't seen nothin' yet. The new full trailer – for what I like to call the "kinda-sorta" prequel to Scott's original 1979 Alien film – has finally made its way online today, and it does not disappoint. Not only does it do a great job at convincing us that this film will be everything fans of the Alien franchise have been hoping for, but it also shows that this film truly has the potential to be the summer film to end all summer films this year. To put it bluntly, it looks epic… and terrifying. Hit the jump to watch!
Official Plot Synopsis:
Ridley Scott, director of "Alien" and "Blade Runner," returns to the genre he helped define. With PROMETHEUS, he creates a groundbreaking mythology, in which a team of explorers discover a clue to the origins of mankind on Earth, leading them on a thrilling journey to the darkest corners of the universe. There, they must fight a terrifying battle to save the future of the human race.
Yes, it is indeed epic.
Prometheus, directed by Ridley Scott, stars Michael Fassbender, Noomi Rapace and Charlize Theron. It is scheduled to hit theaters nationwide in 3-D June 8, 2012.
Related Articles