Source: The Arnold Fans | Cinematical | Posted By: Dan Geer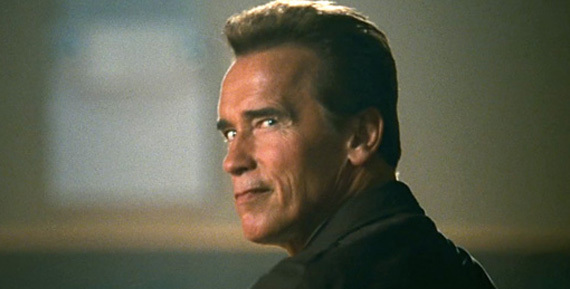 Now that the Governator's term is almost over, Arnold Schwarzenegger can finally jump back into being an action hero (or villain?) on the big screen. The question is, what will his next film be?
TheArnoldFans.com says his next film might be a story by writer Randall Wallace that's been making its rounds around Hollywood for over a decade called With Wings as Eagles. Find out more after the jump!
According to Cinematical, the story of With Wings as Eagles "focuses on a German soldier in World War II who disobeys his commanding officers in order to rescue POWs." Wallace thinks Schwarzenegger would be a perfect fit, even though he's already in his 60s. As a fan of Schwarzenegger action movies, I have to agree.
However, Schwarzenegger does acknowledge that he is not the action hero he once was, and that "extreme fighting and shooting" will probably not be an option for him anymore for his future films. He goes on to say that he'll have to start picking his roles according to his age, and that, with With Wings as Eagles, he would play an older soldier. Saying that, he does assure us that the script still "has all kinds of adventure," which should satisfy his fans.
It has not been made official that Schwarzenegger will take the role, as he is currently mulling over two other unnamed projects as well. But regardless of what he picks, I have been looking forward to his return to the big screen for a long time. His cameo in Stallone's The Expendables was a nice tease, but we want more. Now, it looks like we'll get it.
Head on over to The Arnold Fans for the rest of the article.
Related Articles