Source: Entertainment Weekly | Posted By: Dan Geer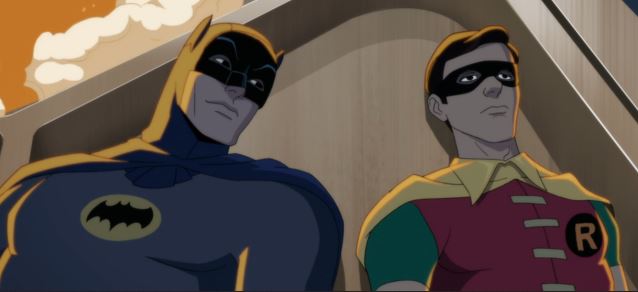 This year marks the 50th Anniversary of the original Batman TV series that debuted in 1966 starring Adam West and Burt Ward as the famed Caped Crusaders of Gotham City. So what better way to commemorate such a triumph than by releasing an all-new animated movie with West, Ward, and even Julie Newmar (Catwoman) reprising their roles from the original series?! I can't think of anything.
Entertainment Weekly has provided the first teaser trailer for the movie, which maintains the tongue-in-cheek vibe of the original live-action series, complete with over-the-top dialogue and a hilarious death trap for the Dynamic Duo to escape from. West and Ward do sound older (obviously), but they step right back into their roles as if it were yesterday. Check it out after the jump!