Source: Peter Jackson Facebook | Collider | Posted By: Dan Geer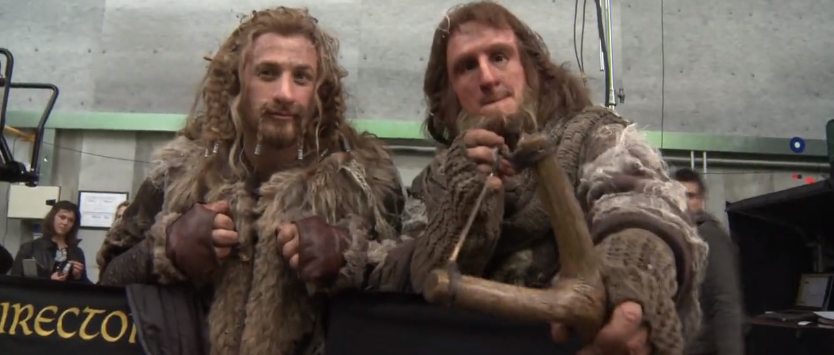 Need something to hold you over before the release of Peter Jackson's The Hobbit: The Desolation of Smaug next month? Well, how about a new (and long-overdue) behind-the-scenes production diary, video of today's worldwide Live Q&A Fan event with Jackson and company, and an epic new trailer? Yeah, I think that just might do it.
Today's Live fan event, which was simulcast all around the world, covered a wide range of topics surrounding The Hobbit Trilogy, including what it was like coming back to the production this past summer for 10 additional weeks of shooting, which apparently was the toughest block of shooting Jackson had ever endured in his life. Fans were joined by the likes of Andy Serkis, Orlando Bloom, Luke Evans, Evangeline Lily, Lee Pace, Richard Armitage, Peter Jackson, and others to answer questions fans have been dying to have answered. On top of that, the event saw the debut of Production Video #12 as well as a brand trailer for the film, which I'm guessing will be the last one we see before the film's debut next month. You can check out everything in one video after the jump (or just watch the trailer and Production Video separately).
So sit back, relax, and take in a very heavy dose of Middle Earth!