Source: Entertainment Weekly | Posted By: Dan Geer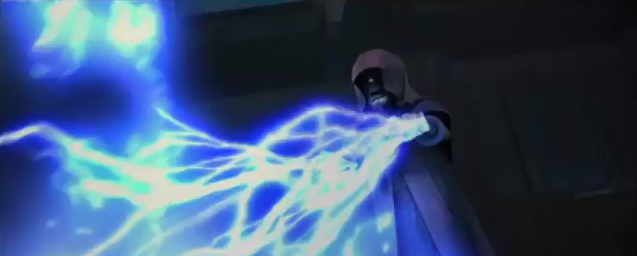 If you have been seeing a sudden boost in Star Wars news lately, it is mainly due to the recent Star Wars Celebration VI convention held in Orlando, FL this past weekend. For starters, we were given our first look at Seth Green and Matthew Senreich's Star Wars Detours, followed shortly thereafter with the announcement of Star Wars Episodes II & III getting released in 3D back-to-back in 2013.
But of course, the main focus with Star Wars right now is Cartoon Network's hit television series, Star Wars: The Clone Wars, which will be entering its fifth season on September 29th. Fans of the show can say with confidence that it has grown exponentially since the feature film and first couple of seasons, and this latest trailer for the series (first shown at Celebration VI) puts this on display with absolute perfection.
This is not really so much a kiddie show anymore, folks. Not only do we get more Death Watch, Savage Opress, and Darth Maul this time around, but we also get to finally see the Sith master himself, Darth Sidious, in person getting in on the action, flawlessly wielding two lightsabers. The trailer really shows us that the series will take on a much more serious and darker tone, and also deal with the major repercussions of the Wars themselves and what they mean to the future of the Republic and the Jedi. Hit the jump to watch the new three-and-a-half minute trailer for Season Five!