Written By: Dan Geer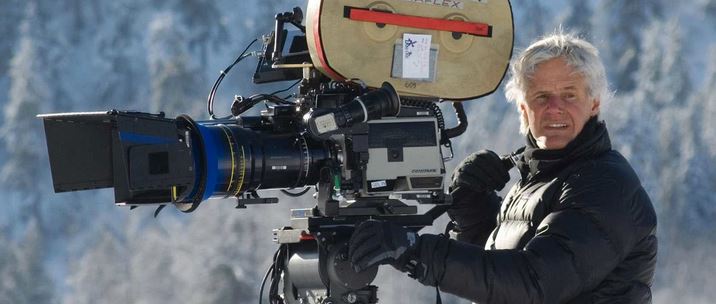 Dear Chris Carter,
As someone who has been a huge fan of The X-Files since 1993, grew up with it and never gave up on it when we all thought it would never return (whether it'd be a third feature film or on television) – I would like to thank you for working so hard to bring back this iconic series with Season 10 earlier this year. The eight-year wait between The X-Files: I Want to Believe and this latest season was almost unbearable, but it was well worth it.
I also would like to take the time to bring to the forefront something that has been weighing on me heavily in the last few months since the series returned.
Update provided after the jump…
Update 1/11: Entertainment Weekly has revealed that an annoucement of Season 11 of The X-Files is imminent. Click here for the article. Proceed below to read the rest of my original open letter to Chris Carter…
—
As you have illustrated over the course of the series' run, The X-Files always had a trademark cliffhanger episode to wrap up a season. It was no different with Season 10, and what a cliffhanger it was! It left us in a spot that might essentially change the course of how the series plays out in the future in terms of investigating a "monster of the week" case or addressing the mythology. How do our beloved FBI agents step back into standalone cases when, by all outward appearances, it appears the world is coming to an end?
That's not to say there can't be a way. I would assume if the series returns, that there must be, and I trust that you and your highly-talented team of creative screenwriters will come up with the perfect formula that will allow The X-Files to continue. You've never forgotten the fans, and I cannot wait until we get more.
But therein lies a somewhat frustrating dilemma of sorts, as I am sure you'll agree. We ended with a cliffhanger, but at a stage where The X-Files is not necessarily guaranteed to return the following year, or even at all. While this was probably one of the most exciting and climactic cliffhangers in the history of the series – things are different now. David Duchovny and Gillian Anderson's schedules are not the easiest to work around, as they are both committed to other projects and passions. The X-Files is no longer a seasonal show, and is now in "miniseries" mode with an uncertain future.
Yes, the ratings were fantastic for Season 10, and you have the blessing of Fox to produce more episodes, perhaps even more this time around. In the past year, Duchovny and Anderson (as well as the rest of the supporting cast) have all expressed a desire to return. For a while this year, it seemed as if a green light was imminent because the new season did so well. But here we are at the end of 2016, almost a year since the series returned, and still no green light for Season 11.
Of course, maybe the situation is better than the fans know publicly. It could very well be that as I write this, things are shaping up behind closed doors with contracts already being written up and signed, and perhaps Fox is simply getting all their ducks in a row before making an announcement. The fans are not on the inside, so we have no idea. But when we read comments like series adviser Anne Simon's saying, "Glitch caused negotiations to stop… Worried too," or from Gillian Anderson herself saying "I think it's finished" – suddenly it seems ending Season 10 on a cliffhanger may not have served the series so well when things are so up in the air regarding future seasons.
May I suggest that, if we do end up getting another season, that perhaps the way future season finales come to an end be reconsidered? Does The X-Files actually need a cliffhanger every season? Unless Duchovny and Anderson sign a new contract for more than one season, this series is no longer a typical TV series, but rather a circumstantial "event series," which is what Season 10 was actually marketed as. It could even be a few more years before we see Mulder and Scully return for all we know.
I understand that the thinking behind Season 10 was to leave it open ended so that the series could continue on, and in that aspect I do appreciate so much that you have a desire to make more episodes. As far as The X-Files goes, nothing could make me happier to see more of Mulder and Scully (and Skinner) investigating the paranormal. But if scheduling is such a difficult task, taking more than a year to figure out, might it be better to simply wrap it up for good, or perhaps find a way to "end" future seasons in a way where at least some resolution is given but still leaves some things open?
Being a die-hard fan since age 13, I have nothing but the utmost respect for you and this series, so of course I am willing to give you, the writers, Fox, and everyone else involved the benefit of the doubt. You spend more time thinking about these sort of things than the fans ever will. The X-Files is a natural extension of your own mind at this point in your life, and you know it better than anyone else. But could it be that it is time to change it up a bit and reshape how The X-Files should be formatted from here on out? After all, the cliffhanger we left off with seems to already push the series in that direction anyway. If rethinking this method of concluding seasons ends up serving the greater good of being able to tell a story worth telling, then why not?
Anyway, if you're reading this, I hope this letter finds you well, in good spirits, and still just as excited as ever to continue The X-Files. The fans are anxious for how Mulder and Scully will continue in this new "post-apocalyptic" world you've created for them. We're excited to see how the old mythology ties in with the new (admittedly there is much to still address, since six episodes wasn't really enough). We're dying to see more Mulder, Scully, Skinner, CSM, and of course aliens! We want to see where this journey will take us!
All we ask is that Mulder and Scully continue to fight the future… but in a way where the fans don't have to.
I Want to Believe,
Dan Geer
Editor-in-Chief – PopcornMonster.com