Written By: Dan Geer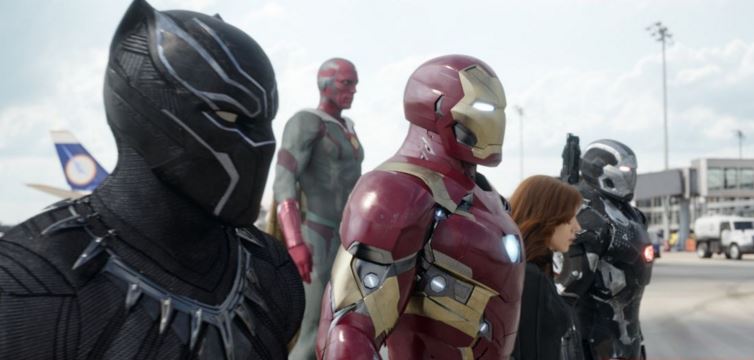 Summertime. For most, it means going to the beach, blasting off fireworks, grilling steaks, etc. But for movie geeks, it means lining up for some of the years most anticipated blockbusters. Who needs fun in the sun and the smell of barbeque and gunpowder in the air when you have the comfort of a cool movie theater with the smell of buttered popcorn to look forward to just about every week? Okay, well, I like all of those things, but seriously this summer is going to be insane. Really don't think I'll even make it to all of these. Will you? Check out this year's list of the Top 10 Movies to See This Summer and find out!
10. Warcraft – U.S. Release Date: June 10th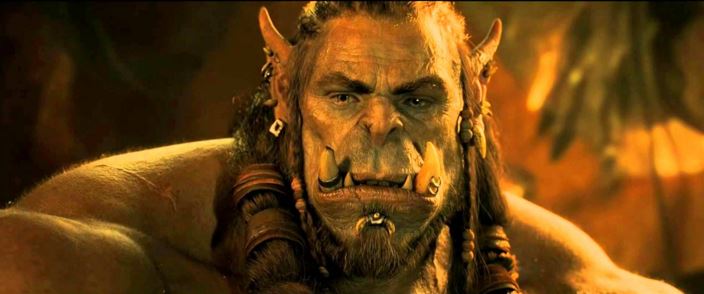 I used to be a hardcore video gamer. I grew up on video games and played them religiously. That time has long since passed. The more advanced they got over the last 15 years, the more frustrated I got with them. I just wasn't good at them anymore, so I completely lost interest. I still appreciate the art and the amount of work that goes into it all, but they just became too stressful and never relaxing. Must be the old man in me coming to fruition. Therefore, I am completely out of the loop when it comes to this particular medium these days. I'm just more into watching movies – you know, forms of entertainment that don't require me to do anything but be lazy and watch.
However, this film adaptation of Warcraft will allow me to appreciate the story and art form of video games without stressing out and devoting my life to it. While I will not be able to speak to how closely the film follows the source material, it just looks insanely amazing. This could very well be the first movie based on a video game that is actually great. Plus, this film has been in development for a decade and is finally seeing the light of day, so of course this movie deserves a place on the list. The only reason it is placed last is because I never played the games, so there's nothing to base my anticipation on except the stunning trailers for the film.
9. Teenage Mutant Ninja Turtles: Out of the Shadows – U.S. Release Date: June 3rd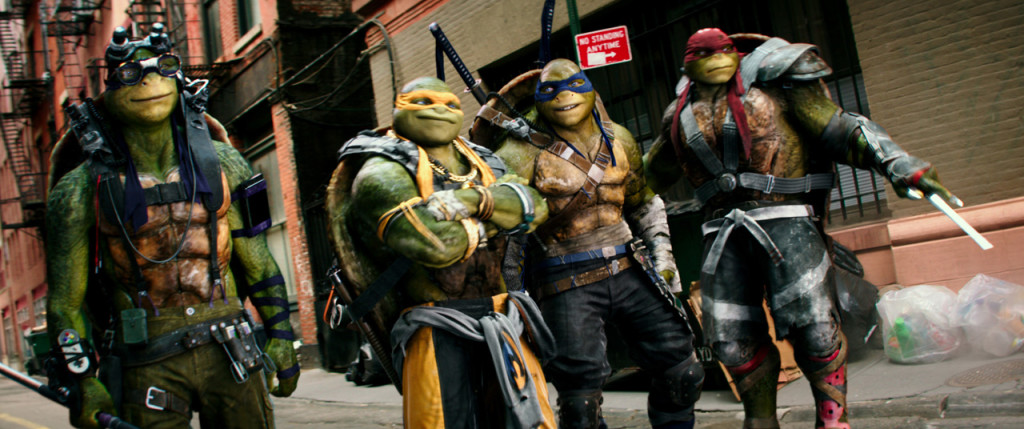 I grew up on a steady dose of Teenage Mutant Ninja Turtles in the late 80s and early 90s, devouring the original TV series and first two movies whenever I could (I'd like to forget the third film). So anticipation for the new live-action film from 2014 was pretty high for me, as I had been waiting for 20 years to have a really great live-action movie made.
Of course, it wasn't great, but it was still highly entertaining. I really felt the new cast brought these characters to life and embodied the spirit of what made those characters so fun in the original series. I still care, and I want to see where they take them in the sequel. In addition, Out of the Shadows not only has Bebop and Rocksteady, two beloved fan-favorites that should've been in The Secret of the Ooze back in '91 ("Tokka" and "Rahzar," really?!!!), but it also finally gives us the "live-action" version of Krang – the disembodied brain from the Dimension X warlord that served as the primary villain of the show (other than Shredder, that is). They can finally do this villain justice with how far we've come with computer generated effects. Really hoping he's awesome here, and that the sequel is better than the first.
8. Ghostbusters – U.S. Release Date: July 15th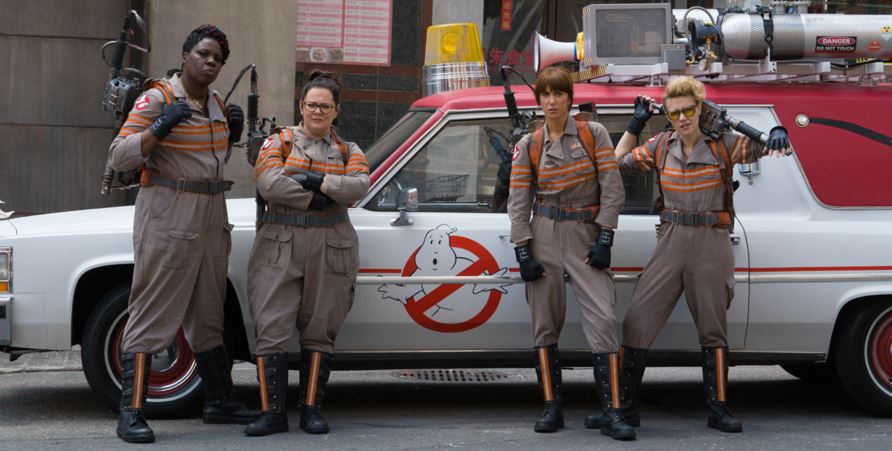 I really want to like this film. The Ghostbusters movies are two of my all-time favorite movies from growing up. The style of comedy as well as the chemistry that Bill Murray, Dan Akroyd, Harold Ramis and Ernie Hudson had together was top-notch. However, that will probably never be replicated, and that cannot be more apparent than in the trailer for the new Ghostbusters reboot from director Paul Feig. It is simply a completely different, more modern style of comedy.
But that doesn't mean the movie can't be great. It just means that fans will have to accept it on its own merits if it accomplishes what it set out to do, which is define Ghostbusters for a new generation. It is not a sequel (even though despite claims to the contrary, the trailer seems to indicate it exists in the same universe as the first two), so we shouldn't expect it to feel like the original films. As long as the characters are funny and the story is fresh and respectful of the original two films, we should appreciate the effort. It is comprised of a terrific all-female cast, so even though this will be different, the talent is there to still create something special. We can only hope…
7. The BFG – U.S. Release Date: July 1st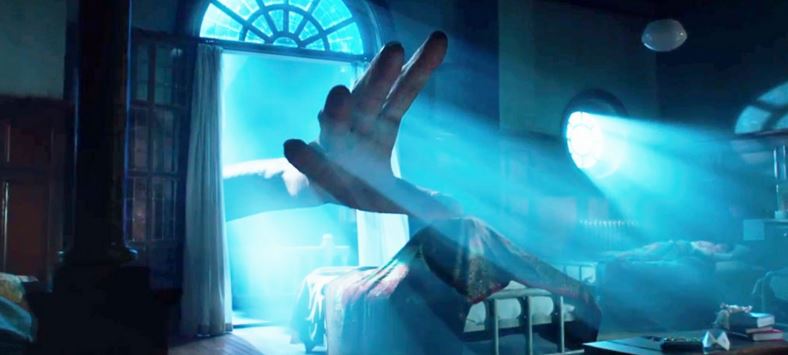 Based on the Roald Dahl book of the same name, The BFG is a story about a "Big Friendly Giant" who takes a girl named Sophie on a wild adventure back to his home in the land of giants. While this very basic synopsis doesn't immediately grab me, the fact that this has Steven Spielberg at the helm changes everything, making this film one that I am now dying to see.
No movie director captured my imagination growing up more than Spielberg. There's just some sort of magic spark that comes to life whenever I watch his films. So the fact that he is teaming up for the first time with Disney to make a children's fantasy film is something to seriously take note of. It looks absolutely fantastic, and I have no doubt that this will be big over the July 4th weekend. Cannot wait for this!
6. The Conjuring 2 – U.S. Release Date: June 10th
The first Conjuring film was one of the creepiest films I have seen in a very long time, and instantly became one of my favorite horror movies of all time. Director James Wan's sensibilities to the genre of horror are near perfection. He knows how to build the tension before revealing the things that scare us. He understands that less is more. Even the lighting (or lack thereof) in his films creates a mood that immediately sucks us in to the world of horror. He's brilliant.
So the fact that Wan is returning for The Conjuring 2, along with the writers from the first film, immediately puts this pretty high on the list. But as if that wasn't enough to pull me back in, actors Patrick Wilson and Vera Farmiga are returning as well. Couple all of that with the absolutely frightening trailers that have been released, this writer is primed and ready to be terrified early on this summer.
5. Suicide Squad – U.S. Release Date: August 5th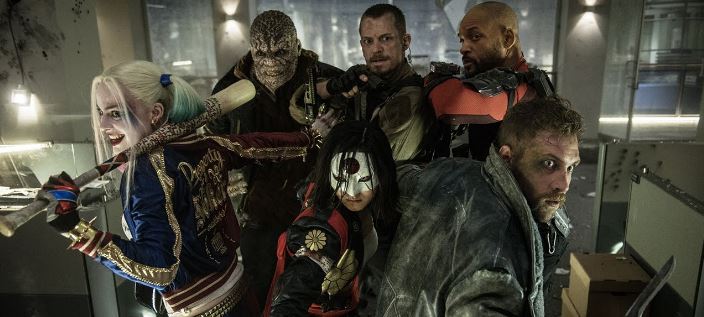 For the past several years, I've been enjoying what DC has been putting out there on the big screen. Granted, the vast majority have been Batman films, but I've also been pleased their latest efforts with Superman, despite the mixed reviews.
Which leads us to Suicide Squad, a story that brings together some of the most legendary bad guys (and girls) to form a team to "do some good" within this new universe DC has created for Batman and Superman. Granted, I'm not nearly as invested in these characters as Superman or Batman. But, it does have Joker, and we all want to know if actor Jared Leto can fill the big shoes Heath Ledger left behind all those years ago with The Dark Knight. It also has Will Smith, who still has amazing star power and could totally pull off an excellent portrayal of Dead Shot. Plus, for the first time in a live-action film, we're finally getting Killer Croc and Harley Quinn, played by the very talented Adewale Akinnuoye-Agbaje and Margot Robbie, respectively. There's a lot to be excited for here.
Much has been said for how dark the movie appears to be. Realistically, this will probably be a "hard" PG-13 at the very least, or a mild R-rated film at most. After all, this is still connected to the Batman & Superman films DC has recently established, which have both been PG-13 up to this point. So, it is very hard to believe they would try and sell an R-rated film to the same demographic audience (although it wouldn't be surprising if an R-Rated director's cut finds its way to store shelves, similar to Zack Snyder's director's cut of Batman v Superman). So the dark aspect shouldn't be a turnoff to those that enjoyed Man of Steel and/or Batman v Superman.
4. Star Trek Beyond – U.S. Release Date: July 22nd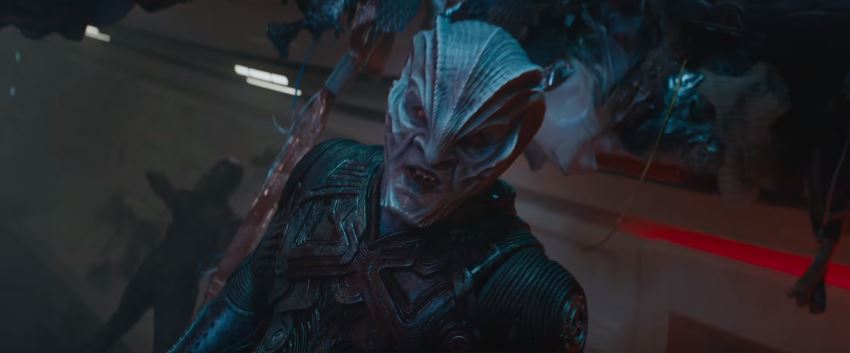 J.J. Abrams moved on to Star Wars, so why not have Fast and Furious director Justin Lin fill Abrams' shoes to helm the third film in the rebooted Star Trek franchise? Seems logical, right? Well, maybe not.
But hey, I loved the last two Trek films, even though they're tonally different than the nine that came before (and yes, I deeply love most of the original nine movies), so I have to see this. Unlike many Star Trek fans, I accept the new vibe they've gone for, because it seems to me the spirit of the original characters are still in tact, and the way they introduced a new timeline was brilliant. Anything can happen in this universe now, including a much better fate for Captain Kirk (come on, you know it's better this way). It was a bold move, but a necessary one, given that Trek was going nowhere after Nemesis. The first Star Trek from Abrams was fantastic.
Sure, Star Trek Into Darkness had some flaws, but it was still a highly enjoyable film. This time around, a new director will be given a shot. He's not who I would've picked, but you just never know anymore these days. We've been surprised time and time again with directors who seem unfit for the job pulling off fits of genius. It is definitely possible. I'm not a fan of the trailer, which makes the movie look like Trek meets high-octane drag racing, which is exactly what you'd expect from Lin. But perhaps the actual movie will be very different. As long as it sticks to the tone of the first two, we'll be fine.
3. Captain America: Civil War – U.S. Release Date: May 6th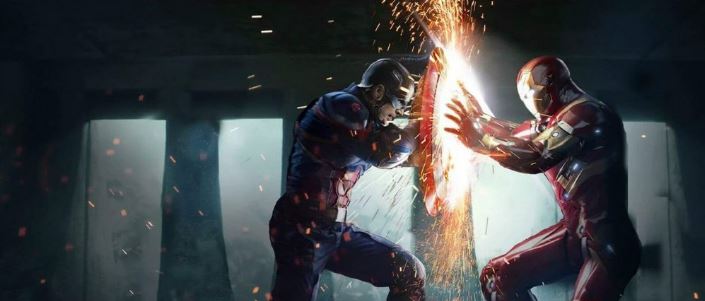 Advanced buzz has been highly positive for Captain America: Civil War, the third solo movie for the old-fashioned and lovable hero representing the Stars and Stripes, and apparently the next film for 5 million other Avengers. This movie seems to have almost everyone in it, making it feel more like Avengers 3 than anything else.
But if we are to believe the people who were fortunate enough to catch an early screening of the movie, it apparently doesn't matter. Perhaps many will view this movie as the real sequel to The Avengers, since some weren't too happy with Age of Ultron and this film is supposedly fantastic (I thought Age of Ultron was still really good).
Whatever the case, the Captain America films are easily two of the best movies in the Marvel Cinematic Universe up to this point, so anticipation for Civil War is at a fever pitch. It will certainly be a great way to start the summer movie season!
2. X-Men: Apocalypse – U.S. Release Date: May 27th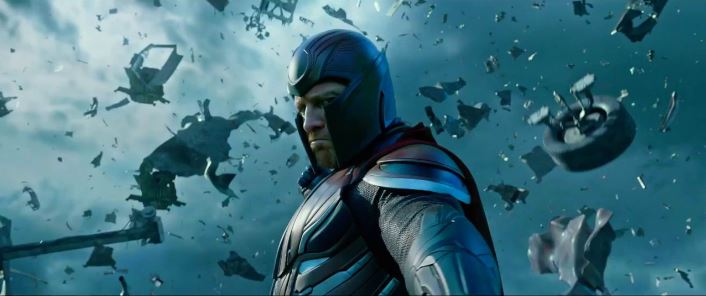 For a while there, it looked like the X-Men franchise was fading away as the Marvel Cinematic Universe was gearing up back in 2008 with Iron Man. But then 2011 happened, and X-Men: First Class debuted to critical success. Director Matthew Vaughn really surprised us with a "prequel-era" world to sort of reboot the franchise with younger versions of characters we already knew, plus some new faces as well. Follow that with director Bryan Singer's return to the franchise with the phenomenal X-Men: Days of Future Past, and you've finally got the X-Men franchise we've all been dreaming about. The Rogue Cut of that film in particular is one of my absolute favorites.
So it goes without saying that Singer's followup to that film puts X-Men: Apocalypse very high on this list, and since I personally enjoy the last two films more than any other movie from the MCU, Apocalypse gets rated a tiny bit higher on my anticipation radar. I cannot wait to see what Oscar Isaac does with the Apocalypse character, and of course James McAvoy, Michael Fassbender, Nicholas Hoult and Jennifer Lawrence are all "first class" actors (see what I did there?). Plus, the fact that it takes place in the greatest decade of all time (the 1980s), well, you just can't get any better than that. While we shouldn't expect it to be greater than either of the last two X-Men films, I doubt it'll be worse.
1. Independence Day: Resurgence – U.S. Release Date: June 24th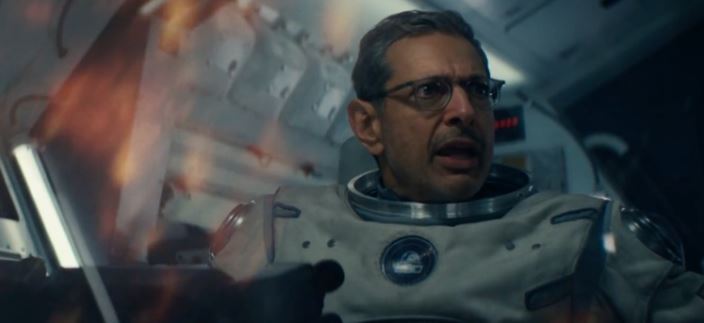 I know what you're thinking. Believe me, I understand. But while the first Independence Day film is a little flawed, and certainly not the greatest film of all time (or even the greatest sci-fi action film of all time) – it is definitely one heck of a thrill ride with ground-breaking special effects and fun characters that rose to interstellar heights back in the mid-90s. It's such a great escape from reality, even today. So to think we get to revisit that world 20 years later is "really exciting," as Brent Spiner's Dr. Brakish Okun character would say.
It is highly unlikely that this sequel – a sequel no one ever thought would happen or even needed to happen – will be better than the last few films listed here. It won't be. But because the first film is still to this day in my top 5 favorite films of the 90s and one of the best alien invasion movies of all time, Independence Day: Resurgence is definitely my most anticipated film and therefore deserves the top spot. Seriously, who would have ever thought back in '96 that we'd get this film 20 years later?! It blows my mind.
What's more is that so many great characters from the first film are returning, including Bill Pullman, Jeff Goldblum, Brent Spiner and Judd Hirsch. Granted, we're not getting Will Smith, but I think everyone else will make up for that. I just want to spend more time with them and find out what they've been up to in the last two decades.
The trailers have shown so much potential, and even though it is a movie we don't necessarily need, I want to believe that we will be glad we received it anyway, if for nothing more than to reunite with beloved characters on another fun adventure battling aliens. How can this not be a good time at the movies this summer?
On a side note, there are many more movies to look forward to than just the ten listed above. Featured below are 11 more notable mentions that are sure to be high up there on your list…
The Darkness – U.S. Release Date: May 13th
The Angry Birds Movie – U.S. Release Date: May 20th
Alice Through the Looking Glass – U.S. Release Date: May 27th
The Shallows – U.S. Release Date: June 24th
The Legend of Tarzan – U.S. Release Date: July 1st
The Secret Life of Pets – U.S. Release Date: July 8th
Lights Out – U.S. Release Date: July 22nd
Jason Bourne – U.S. Release Date: July 29th
Pete's Dragon – U.S. Release Date: August 12th
Ben-Hur – U.S. Release Date: August 19th
Kubo and the Two Strings – U.S. Release Date: August 19th