Source: Zap2It | Posted By: Dan Geer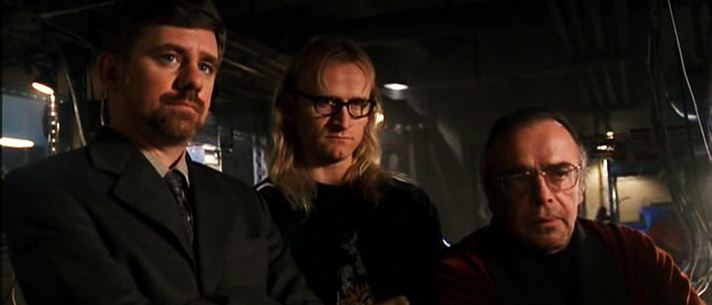 Last July, it was revealed that The Lone Gunmen (played by Bruce Harwood,Tom Braidwood and Dean Haglund) would return for the new limited series of The X-Files. Of course, this was shocking news, consider that they were very much dead by the end of the show's initial run back in 2002. Some speculated that series creator Chris Carter might bring them back in a similar fashion to what was done in the "Season 10" comic series, of which I have since clarified how that plot line really doesn't work. Chris Carter seems to agree. Read on to find out what he said at the TCA Winter Press Tour about the return of these beloved characters and how they will come back (minor spoilers ahead)!
Via Zap2It:
"[There's] no talk about spinoffs of any sort just now, but the Lone Gunmen are back," he says. "They did meet their makers, so to speak, in the original series, but I think the way you see them return will explain itself … they return in a fantasy sequence."
This is really the only plausible way to bring these characters back. There is no way they could actually still be alive, based on what the original series showed us on screen with how they died, and how they appeared to Mulder as ghosts after their death (or a vision of Mulder's, perhaps). It has to be this.
Based on this quote, we still don't know how exactly this "fantasy sequence" will be executed, but it could be anything from a dream sequence, to some sort of alternate reality storline – both of which would fit very well within the frame of The X-Files.
This writer is very happy to hear that this is the way they're coming back. The greatest thing about the writers of the show is that they have always stayed true to what has come before. Let's just hope the rest of the new series follows suit!
The X-Files returns to Fox January 24th at 10 PM EST/7 PM PST with a two-night premiere.
Related articles across the web