Source: moviemaniacsDE | Posted By: Dan Geer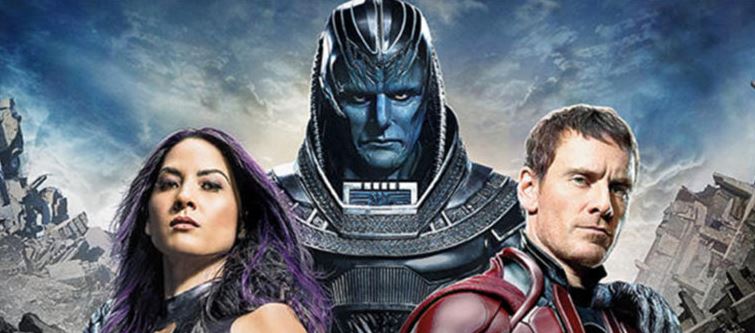 The trailers just keep coming, and this one tops 'em all. The first trailer for director Bryan Singer's X-Men: Apocalypse is here, and it is wonderful. The film has a lot to live up to after the genius execution of Singer's X-Men: Days of Future Past (especially The Rogue Cut), but if this trailer is any indication of how good Apocalypse will be, it shouldn't be a problem. This looks fantastic! Hit the jump to check it out!
Official Synopsis:
"Since the dawn of civilization, he was worshiped as a god. Apocalypse, the first and most powerful mutant from Marvel's X-Men universe, amassed the powers of many other mutants, becoming immortal and invincible. Upon awakening after thousands of years, he is disillusioned with the world as he finds it and recruits a team of powerful mutants, including a disheartened Magneto (Michael Fassbender), to cleanse mankind and create a new world order, over which he will reign. As the fate of the Earth hangs in the balance, Raven (Jennifer Lawrence) with the help of Professor X (James McAvoy) must lead a team of young X-Men to stop their greatest nemesis and save mankind from complete destruction."
Finally, James McAvoy is bald!
I do miss seeing the original, older X-Men cast, but the new younger cast has been pulling their weight very well ever since they first joined the X-Men cinematic universe in First Class, and I cannot wait to see the villainy that Oscar Isaac brings to the table with Apocalypse. Bring on Memorial Day weekend!
X-Men Apocalypse, directed by Bryan Singer, stars Michael Fassbender, James McAvoy, Jennifer Lawrence, Olivia Munn, Oscar Isaac, Evan Peters, Rose Byrne, Sophie Turner, Nicholas Hoult, Tye Sheridan, Lucas Till, Kodi Smit-McPhee, Josh Helman, Monique Ganderton, Alexandra Shipp, Ben Hardy, Lana Condor, Rochelle Okoye, and Tómas Lemarquis. The film hits theaters May 27, 2016!