Written By: Dan Geer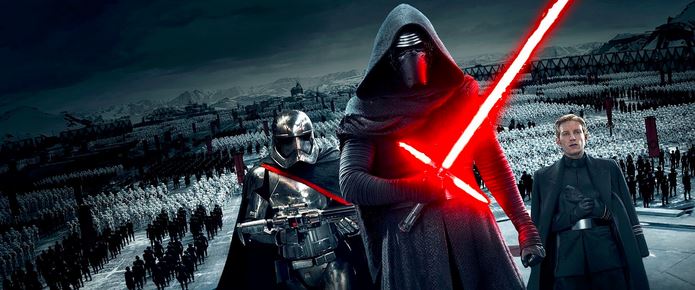 Wow. Simply wow.
It is so hard to put into words how it really feels to finally see Episode VII of the Star Wars saga. It's been 32 years since Return of the Jedi, and over a decade since Revenge of the Sith, which we thought was going to be the very last Star Wars film we'd EVER see. As far as we knew, George Lucas was done. And he's still done, but just not in the way we all thought.
Lucas of course made the decision to step out of the Star Wars sandbox and let other talent play in it, which caught us ALL by surprise. Selling the Lucasfilm rights over to Disney, Lucas handed the company over to long-time friend and film producer Kathleen Kennedy to lead the charge into a whole new era of Star Wars – one that takes us back to its roots. And it all started by bringing back The Empire Strikes Back writer Lawrence Kasdan to pen the screenplay, and hiring J.J. Abrams to direct. I couldn't have imagined a more brilliant team to kick off the sequel trilogy  – a trilogy NO ONE thought would ever happen.
This review will not spoil anything for the reader. It is best to let the film unveil it all. Instead, let us just focus on what we can expect, in terms of tone, characters and story. After all, what you're really reading this for is simply to know one thing: IS IT GOOD?!!!!