Source: Star Wars Celebration Europe | Collider | Posted By: Dan Geer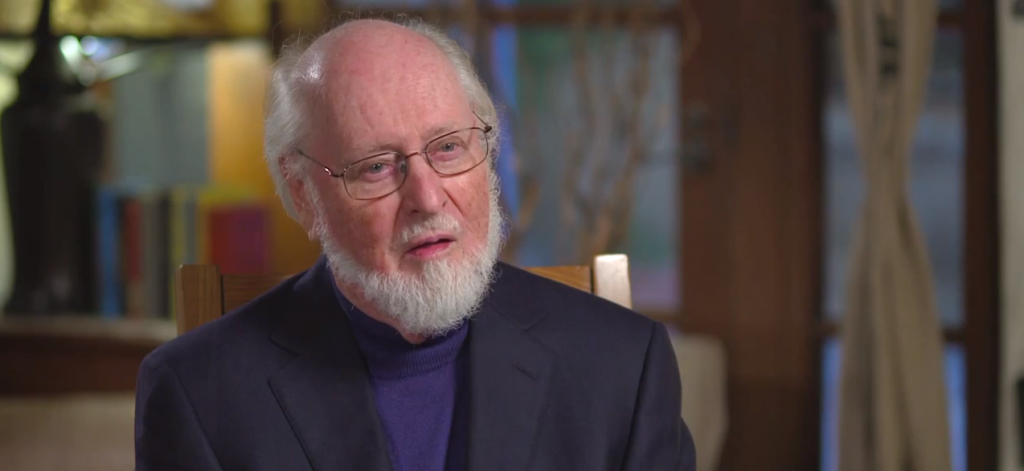 Ever since it was announced that Star Wars: Episode VII is going to be made, one of the big things fans of the Saga have been wondering (besides what the story will be, who will star in it, etc.) is if John Williams, who composed all six of the previous films in the series, would return to score the film. After all, Episode VII director J.J. Abrams usually works with Michael Giacchino to compose his projects, and Williams is getting up there in age (he's 81 now). While it is still unconfirmed who will score Episodes VIII & IX, it was officially announced at Star Wars Celebration Europe that Williams will indeed be back to score Episode VII (although I'm sure that if he's still alive and well that they'll ask him to return for VIII & IX).
This really should come as no surprise to those who have been closely following Episode VII news. Williams recently shared his desire to return to the Saga earlier this year, and director J.J. Abrams later made the comment that Williams would likely be scoring the film. But it is great to finally get confirmation on this, since a great deal of the success of Star Wars and how the films resonate with fans emotionally is due to the genius of John Williams and his iconic musical themes. Hit the jump to read the press release and watch a brief interview with Williams discussing his return to the Saga!
Official Press Release:
John Williams, the legendary composer who crafted the iconic, sweeping music of all six films in the Star Wars saga, is returning to score Star Wars: Episode VII, Lucasfilm President Kathleen Kennedy announced today at Star Wars Celebration Europe. Williams' grand orchestral compositions for Star Wars are among the most beloved and recognizable in movie history, from the classic "Main Title" theme introduced in Star Wars: Episode IV A New Hope to the ominous "Imperial March" from Star Wars: Episode V The Empire Strikes Back to the stirring "Duel of the Fates" from the prequel trilogy.

Williams, whose career spans over six decades, has won five Academy Awards and has scored some of the most popular and critically acclaimed films of all time, including Jaws, the Indiana Jones series, E.T. The Extra Terrestrial, Lincoln, and countless others.

The composer joins a growing list of all-star creators including director J.J. Abrams, screenwriter Michael Arndt, and consultants Lawrence Kasdan and Simon Kinberg, who are shaping Star Wars: Episode VII, currently set for a 2015 release.
John Williams on Scoring Star Wars: Episode VII:
Update: Various sites are reporting that Williams will return for all three films in the Star Wars Sequel Trilogy, but since the official press release states only Episode VII, we'll just stick to what's in writing until we get official confirmation on Episodes VIII & IX.
Update #2: /Film quotes Lucasfilm President Kathleen Kennedy at Star Wars Celebration Europe as saying that Williams "has committed to being involved in the next three films," but that the official Star Wars Blog has modified the quote to include only Episode VII. It is speculated that Williams might be around 87 by the time the Sequel Trilogy is completed, so even if he is currently committed to all three, he might not be able to do all three.
So basically, yes, John Williams will score Episodes VII-IX as long as he is able.