Written By: Dan Geer

This summer movie season certainly has some big shoes to fill. Last summer gave us two of the biggest blockbusters of all time with Marvel's The Avengers and Warner Brothers' The Dark Knight Rises, both of which raked in a killing at the box office (The Avengers made over $623 Million, and The Dark Knight Rises over $448 million) and scored big with critics and fans alike.
But while the likelihood of this summer's most anticipated films scoring as big at the box office is probably not as high, there are sure to be quite a few just as worthy of that type of recognition, and others that are at least sure to be a lot of fun. Summer 2013 will be filled with superheroes, oversaturated muscles, giant monsters, zombies, and other geek-centric entertainment to once again provide us with at least ten great reasons to head to the cinema in the next few months. Hit the jump to check out this year's Top 10 Movies to See This Summer!
10. 300: Rise of an Empire – U.S. Release Date: August 2, 2013
(Update: Film pushed back to March 7, 2014)

Synopsis (via ComingSoon.net):
Based on Frank Miller's latest graphic novel "Xerxes" and told in the breathtaking visual style of the blockbuster "300," this new chapter of the epic saga takes the action to a fresh battlefield—on the sea—as Greek general Themistokles (Sullivan Stapleton) attempts to unite all of Greece by leading the charge that will change the course of the war. "300: Rise of an Empire" pits Themistokles against the massive invading Persian forces led by mortal-turned-god Xerxes (Rodrigo Santoro), and Artemesia (Eva Green), vengeful commander of the Persian navy.
Never before have I seen a movie cause so many dudes to pursue getting ripped as much as Zack Snyder's 300. It was phenomenal. The film was an amazing love letter to all things testosterone, with wonderful comic-inspired visuals, and even a great epic story to boot. Most guys I converse with about films would say that it was in their top five favorite films of 2007.
So, while it was inevitable that a sequel would eventually get made, it has taken six years (and two title changes) to finally get 300: Rise of an Empire off the ground. Zack Snyder opted out of directing this time around, only coming on board as a writer/producer on the project, and a virtually unknown director by the name of Noam Murro has taken his place. This, as well as the fact that we still don't have a single trailer out for the film does have me a bit worried, but the reputation of the first film still earns the highly-anticipated sequel a spot in my Top 10 this summer. Who knows? Perhaps the film will once again inspire men all over the world to go on a steady diet of meat and berries and pump some serious iron.
(Trailer not yet released)
9. The Lone Ranger – U.S. Release Date: July 3, 2013
Synopsis (via ComingSoon.net):
From producer Jerry Bruckheimer and director Gore Verbinski, the filmmaking team behind the blockbuster "Pirates of the Caribbean" franchise, comes Disney/Jerry Bruckheimer Films' "The Lone Ranger," a thrilling adventure infused with action and humor, in which the famed masked hero is brought to life through new eyes. Native American spirit warrior Tonto (Johnny Depp) recounts the untold tales that transformed John Reid (Armie Hammer), a man of the law, into a legend of justice—taking the audience on a runaway train of epic surprises and humorous friction as the two unlikely heroes must learn to work together and fight against greed and corruption.
I've never been one to shy away from old films or TV series, just so long as they interest me. Unfortunately, The Lone Ranger was never a concept that appealed to me. I have never actually sat down to watch a single episode of the show from the 50s, or to even listen to the radio dramas or read the books or comics. I have just never been an "old west" type of guy.
However, I was actually intrigued when Disney brought on Johnny Depp to play Tonto, and Gore Verbinski to direct the film. Depp is usually fantastic in whatever he does, and I really enjoyed all three of Verbinski's Pirates of the Caribbean films (despite their flaws). Then, after the trailers hit, I was sold. The film looks like a fantastic old west adventure story that even I can get on board with. It is clearly designed with a whole new generation in mind, using the modern blockbuster method of filmmaking to tell a classic story. Hopefully the film resonates with audiences, and that enough people go to see it to help kick-start a whole new Lone Ranger franchise. Hi-yo, Silver! Away!
8. After Earth – U.S. Release Date: May 31, 2013

Synopsis (via ComingSoon.net):
A crash landing leaves teenager Kitai Raige (Jaden Smith) and his legendary father Cypher (Will Smith) stranded on Earth, 1,000 years after cataclysmic events forced humanity's escape. With Cypher critically injured, Kitai must embark on a perilous journey to signal for help, facing uncharted terrain, evolved animal species that now rule the planet, and an unstoppable alien creature that escaped during the crash. Father and son must learn to work together and trust one another if they want any chance of returning home.
I want to believe M. Night Shyamalan can make a good film again. I really do. He struck gold with The Sixth Sense, Unbreakable, and even Signs, but has since then never been able to match that level of success. He has gone from being "the next Spielberg," to the type of director whose name is no longer marketable. After Earth marks the first time Shyamalan's name is not directly attached to the title in the trailers in order to garner interest (at least I assume this is the reason).
But what if M. Night Shyamalan could make a comeback? What if he could make another film that people really like and redeem himself after a decade of ridicule? I, for one, would be really happy for him. After Earth certainly does seem like it could be the film that puts Shyamalan back on the map. With the great casting of Will Smith, and the inclusion of writer Gary Whitta (The Book of Eli) to help pen the screenplay (Shyamalan has never before enlisted the help of other writers for his films), this could very well be the one that redeems his career. I just feel so bad for the man, and I really want to see him succeed once again. It really does look interesting…
7. The Wolverine – U.S. Release Date: July 26, 2013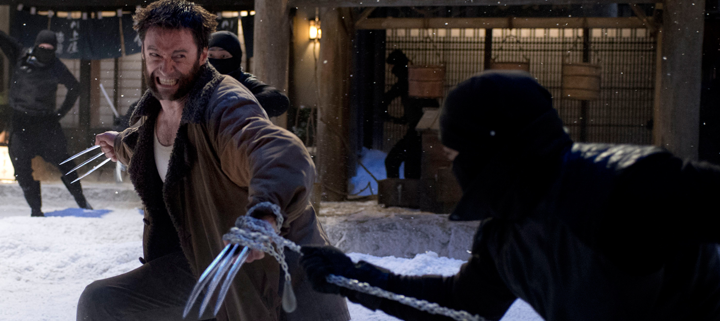 Synopsis (via ComingSoon.net):
Based on the celebrated comic book arc, this epic action-adventure takes Wolverine (Hugh Jackman), the most iconic character of the X-Men universe, to modern day Japan. Out of his depth in an unknown world, he will face a host of unexpected and deadly opponents in a life-or-death battle that will leave him forever changed. Vulnerable for the first time and pushed to his physical and emotional limits, he confronts not only lethal samurai steel but also his inner struggle against his own immortality.
Like most X-Men fans, I really had high hopes for X-Men Origins: Wolverine. And while I did enjoy some of the film, it ultimately left me cold. The main problem I had with the film is that it just focused too much on other mutants, and not enough on Wolverine himself. And, even though I never really read the comics, I am also well aware of how the massive changes to the character of Deadpool really pissed off fans. It just seemed like too much was wrong with the film, and not enough of it was right.
Perhaps The Wolverine will have a better grasp on things this time around. The story is based on a limited comic book series, simply called Wolverine, and the film is meant to be a sequel to X-Men: The Last Stand, rather than another prequel. With the previous Wolverine film, both comic enthusiasts and people only familiar with the films had high expectations for the character's origin story. With The Wolverine, at least the fans of just the films won't really have any expectations going into it, which could mean more people might be more accepting of this film than they were of the previous one. Whatever the case, the premise does look intriguing.
The only thing I'm wondering is, when in the heck is Wolverine going to get his cool hairdo back?!
6. World War Z – U.S. Release Date: June 21, 2013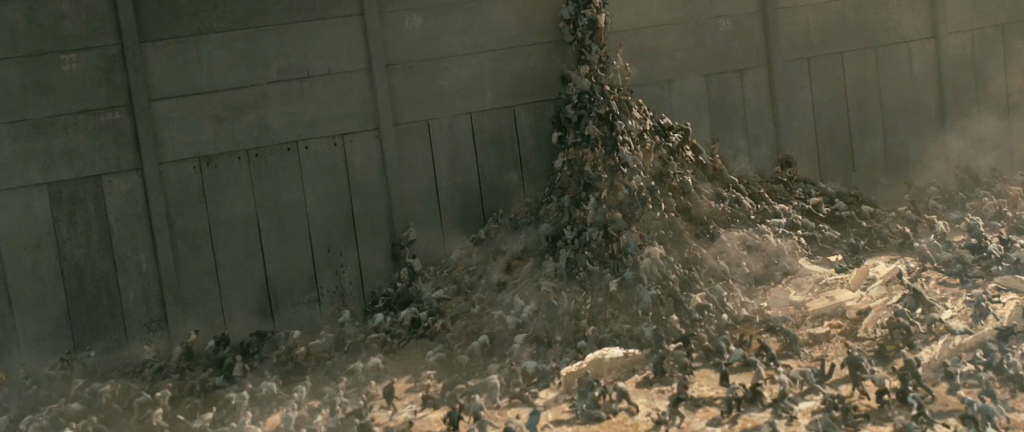 Synopsis (via ComingSoon.net):
The story revolves around United Nations employee Gerry Lane (Pitt), who traverses the world in a race against time to stop a pandemic that is toppling armies and governments and threatening to decimate humanity itself.
It is amazing that the trailers aren't really marketing this as a zombie film, even though fans of the Max Brooks book are well aware of the story. Either Paramount thinks it is clear in the trailers that this is a zombie movie, or they are afraid of marketing it as such.
Whatever the case, while I've been told that this looks like it will veer away from the book, in that the film will be primarily the account of one family trying to survive rather than a collection of individual accounts like in the book, the film still looks quite entertaining. The hordes of zombies crawling on top of each other in the trailers looks fantastic, and the film appears to have that classic apocalyptic atmosphere to it that should still appeal to fans of the genre whether they've read the book or not (although I'm sure it will appeal more to those who have not read it).
5. Iron Man 3 – U.S. Release Date: May 2, 2013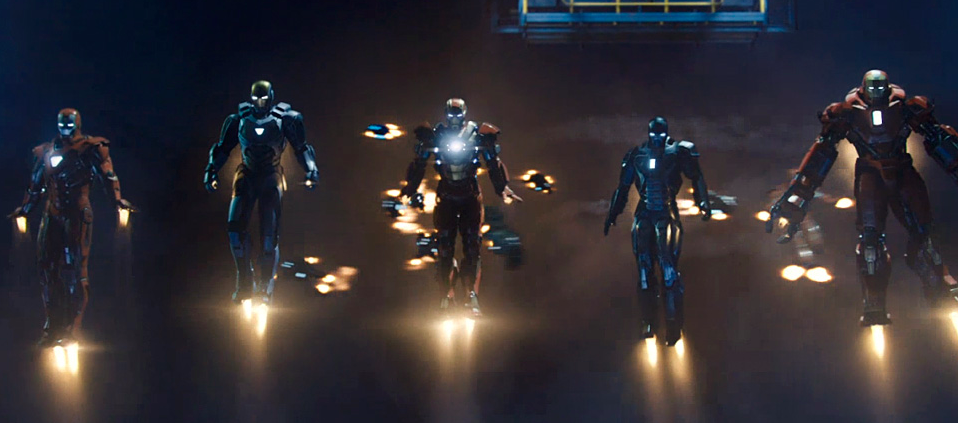 Synopsis (via ComingSoon.net):
Marvel Studios' "Iron Man 3" pits brash-but-brilliant industrialist Tony Stark/Iron Man against an enemy whose reach knows no bounds. When Stark finds his personal world destroyed at his enemy's hands, he embarks on a harrowing quest to find those responsible. This journey, at every turn, will test his mettle. With his back against the wall, Stark is left to survive by his own devices, relying on his ingenuity and instincts to protect those closest to him. As he fights his way back, Stark discovers the answer to the question that has secretly haunted him: does the man make the suit or does the suit make the man?
Expectations are very high for this film, but the current buzz surrounding it is off the charts, so it appears we have nothing to worry about. Advanced reviews have been overwhelmingly positive, with most saying that it is clearly much better than Iron Man 2, and maybe even as good, if not better than the first Iron Man film. Basically, it seems to be a worthy followup to The Avengers, and will definitely kick-start the summer blockbuster season on a high note.
I, for one, cannot wait to see what Ben Kingsley brings to the table as The Mandarin, and, of course watching Robert Downey Jr.'s flawless portrayal of Tony Stark/Iron Man is always welcome. He absolutely owns the role, and he deserves most, if not all the credit for successfully bringing the character to life over the past few years. Iron Man is simply one of the best characters in the Marvel Cinematic Universe because of him.
Not much else to say except that all the pieces appear to be in place for this to be an A+ blockbuster. Critics have said that it is a story that people won't expect, and is filled with great action sequences and a lot of well-placed humor. Audiences are sure to have a great time with the movie, and should be nothing but excited to see it.
4. Elysium – U.S. Release Date: August 9, 2013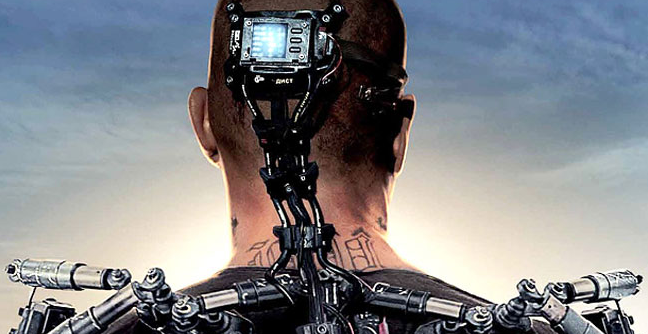 Synopsis (via ComingSoon.net):
In the year 2154, two classes of people exist: the very wealthy, who live on a pristine man-made space station called Elysium, and the rest, who live on an overpopulated, ruined planet. The people of Earth are desperate to escape the crime and poverty that is now rampant throughout the land. The only man with the chance to bring equality to these worlds is Max (Matt Damon), an ordinary guy in desperate need to get to Elysium. With his life hanging in the balance, he reluctantly takes on a dangerous mission – one that pits him against Elysium's Secretary Delacourt (Jodie Foster) and her hard-line forces – but if he succeeds, he could save not only his own life, but millions of people on Earth as well.
Director Neill Blomkamp blew everyone away back in 2009 with District 9. It was something completely unexpected, and totally satisfying on every level. There was just nothing quite like it at the time. The film put Blomkamp on the map as one of the next big up and coming directors, and everyone who loved District 9 has been highly anticipating what he does next.
While it is somewhat unfortunate that his next film isn't simply District 10, Elysium does still have an appealing sci-fi premise, and looks both beautiful and intense at the same time. For me, District 9 was enough to persuade me to make sure that I go and check out any science fiction film Blomkamp does (at least until he makes something that sucks), and I urge everyone who loved his previous film to check this one out as well. Sure, it is possible it could be terrible, but nothing so far has indicated this is the case. I almost want the summer to fly by just so that August can just get here and I can finally check out this man's next film!
3. Pacific Rim – U.S. Release Date: July 12, 2013

Synopsis (via ComingSoon.net):
When legions of monstrous creatures, known as Kaiju, started rising from the sea, a war began that would take millions of lives and consume humanity's resources for years on end. To combat the giant Kaiju, a special type of weapon was devised: massive robots, called Jaegers, which are controlled simultaneously by two pilots whose minds are locked in a neural bridge. But even the Jaegers are proving nearly defenseless in the face of the relentless Kaiju. On the verge of defeat, the forces defending mankind have no choice but to turn to two unlikely heroes—a washed up former pilot (Charlie Hunnam) and an untested trainee (Rinko Kikuchi)—who are teamed to drive a legendary but seemingly obsolete Jaeger from the past. Together, they stand as mankind's last hope against the mounting apocalypse.
If it is necessary to explain why you should go see this film after having already seen the trailer, then you should probably not check this one out, as it is a genre that is obviously unappealing to you.
Giant robots versus giant monsters from a different dimension! It's classic B-movie science fiction given an A-budget with an A-list director at the helm. Godzilla fans, and even just fans of classic 50s giant monster movies like The Giant Behemoth or Tarantula would be foolish not to go and check this out on the big screen. It looks kind of cheesy, and yet incredible at the same time, which is exactly what this kind of movie should be. I am really glad Guillermo Del Toro stepped away from directing The Hobbit films and pursued this project instead. Let's just hope the film lives up to the high expectations surrounding it.
2. Man of Steel – U.S. Release Date: June 14, 2013

Synopsis (via ComingSoon.net):
A young boy learns that he has extraordinary powers and is not of this Earth. As a young man, he journeys to discover where he came from and what he was sent here to do. But the hero in him must emerge if he is to save the world from annihilation and become the symbol of hope for all mankind.
Bryan Singer's Superman Returns was a film that many disliked. I was not one of those people. I rather loved how Singer created a film that fit well with the Christopher Reeve series from the 70s and 80s, and made up for the abominations that were Superman III and IV. Those films were just so terrible, so it is absolutely insane to me to complain about Superman Returns.
Unfortunately, however, the film did not make enough money to warrant a sequel, so a reboot was green-lit instead. But, based on the fact that Christopher Nolan (The Dark Knight Trilogy) is on board as producer, along with David S. Goyer (The Dark Knight Trilogy) as writer and Zack Snyder (300) as director, we may just have something even better on our hands. If the film is as good as the buzz surrounding it and the trailers that have been released, I will be completely content with Singer's vision of Superman being the end of one series and Man of Steel being the beginning of another.
It is clear that Warner Brothers is taking The Dark Knight approach to adapting a comic book for the big screen. Not only do they have the minds behind their latest Batman trilogy behind the film, but they are even avoiding the use of the superhero's name in the title like the last two Batman films. The formula obviously worked, so why not try it out on Superman? Of course, it cannot be as much of a "real world" comic book movie as The Dark Knight Trilogy was, since we're dealing with an alien with superpowers, but the look and feel of the film will probably be similar. It will be interesting to see if they pull it off as well as they did for Batman. It certainly looks incredible.
1. Star Trek Into Darkness – U.S. Release Date: May 15, 2013

Synopsis (via ComingSoon.net):
In the wake of a shocking act of terror from within their own organization, the crew of The Enterprise is called back home to Earth. In defiance of regulations and with a personal score to settle, Captain Kirk leads his crew on a manhunt to capture an unstoppable force of destruction and bring those responsible to justice.  

As our heroes are propelled into an epic chess game of life and death, love will be challenged, friendships will be torn apart, and sacrifices must be made for the only family Kirk has left: his crew.
J.J. Abrams' Star Trek film from 2009 was definitely a game changer. Not only did he make Star Trek a bit more appealing to those who prefer something like Star Wars, but he, along with the writers, made a film that still connected with the previous Trek films and yet successfully served as a fully-fledged reboot, which most would agree was genius, and something the franchise needed desperately. Star Trek finally had life breathed into it once again.
So it goes without saying that the sequel is probably one of the most anticipated films of all time. From what I've seen so far, and based on how much I loved the previous film, it has definitely earned the top spot on this list. Abrams is one of the best directors in the film industry, and has completely earned my trust in taking this franchise into the future. Who would've thought we'd even accept new actors as these classic characters? Who would've thought the story of the previous film would've worked so well? Who would've thought Star Trek could actually be fun again? Abrams and company achieved the impossible, and, from the looks of it, have most likely accomplished it again with Star Trek Into Darkness. If this isn't your most anticipated film of the summer, it should be.
Notable Mentions:
The Great Gatsby – U.S. Release Date: May 10th
Epic – U.S. Release Date: May 24th
Monsters University – U.S. Release Date: June 21st
White House Down – U.S. Release Date: June 28th
Despicable Me 2 – U.S. Release Date: July 3rd
Red 2 – U.S. Release Date: July 19th
Percy Jackson: Sea of Monsters – U.S. Release Date: August 7th
Disney's Planes – U.S. Release Date: August 9th
Kick Ass 2 – U.S. Release Date: August 16th