Source: The Wrap | Posted By: Dan Geer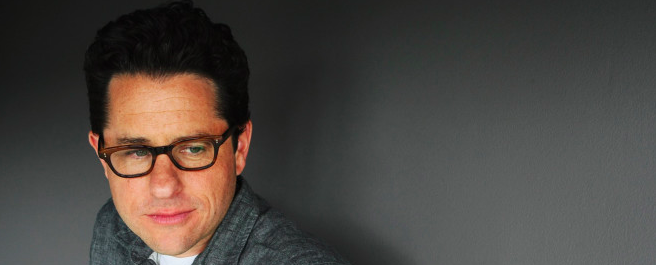 Even though Star Trek Into Darkness director J.J. Abrams seemed to indicate to Hollywood Life last year that he will not direct the next Star Wars film, a source close to the production has now revealed that Abrams will indeed be directing Star Wars: Episode VII, the first Star Wars film under the newly-formed Disney/Lucasfilm partnership. Read on for more!
Ever since Star Wars creator George Lucas stepped down from Lucasfilm and announced that more Star Wars films would be made without him in the director's chair, the world was quick to speculate just who would be the person to helm the new film(s). According to The Wrap, Lucasfilm president Kathleen Kennedy has in fact been courting J.J. Abrams for the job. Apparently, being the man behind such massively well-received films as Star Trek, as well as his collaboration with Steven Spielberg (Kennedy's longtime film partner) on Super 8 did not hurt his chances.
It remains to be seen whether or not this will pull Abrams away from directing (or even producing) further Star Trek films after this year's Star Trek Into Darkness. No doubt it will complicate matters with Paramount Pictures.
Lucasfilm still has yet to put out an official press release, but all signs seem to indicate that Abrams is the guy. Personally, this is the best news I've heard so far regarding Star Wars: Episode VII. He has done wonders for the Star Trek franchise, so there really should be no doubt that he can do the same with Star Wars, especially with Toy Story 3 scribe Michael Arndt penning the screenplay. Abrams is a very competent director, and the influence of Star Wars is incredibly apparent in all of his films, making him the perfect choice – end of story.
Let's just hope he tones down the lens flares.
Star Wars: Episode VII is slated to debut in 2015. Stay tuned as further details emerge!
Update: The LA Times confirms that, even though J.J. Abrams is directing Star Wars: Episode VII, he is committed to at least producing a third Star Trek film, if not also directing it. Click here for more info!
Update #2: Lucasfilm has officially announced J.J. Abrams as director, and writers Lawrence Kasdan and Simon Kinberg as consultants. Click here to read more!
Related Articles