Source: Team Coco | Posted By: Dan Geer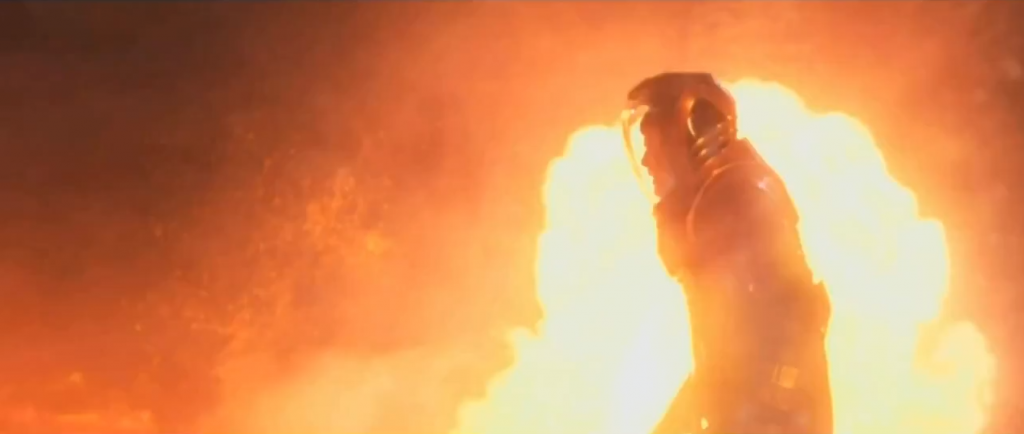 Just to be clear, this is, in fact, a real clip from Star Trek Into Darkness, J.J. Abrams' sequel to 2009′s hit film Star Trek. However, being that it was revealed on Conan O'Brien's late night show Conan, it comes as no surprise that the clip is hilariously only three frames long.
According to Abrams, apparently Paramount Pictures actually did not want him to bring a clip of the movie on the show so soon before the film's release next May, and would only allow him something extremely short. Of course, this could just have also been a stunt pulled by Abrams and Conan just to get some laughs (it got me to chuckle, anyway). Either way, the clip is for real, and features Spock (Zackary Quinto) in a volcano. Hit the jump to "watch."
This was just so ridiculous (and hilarious), that it just had to be posted here. After all, it is technically the first real clip from the film we have seen.
Star Trek Into Darkness, directed by J.J. Abrams, stars Chris Pine, Zachary Quinto, Karl Urban, Benedict Cumberbatch, Zoe Saldana, Anton Yelchin, Simon Pegg, John Cho, and Bruce Greenwood. The film is slated to hit theaters nationwide May 17, 2013!
Related Articles