Source: io9 | Posted By: Dan Geer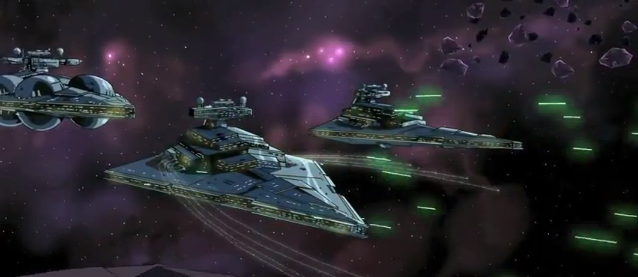 i09 has stumbled across a very cool fan-made Star Wars anime short created by YouTube user Otaking77077 that seemed to be worth showcasing here. While it does not feature any of the original classic trilogy characters like Luke, Han, Leia, etc., it is still worth a look for the incredibly stylistic animation of classic trilogy era rebels engaging in exciting galactic dogfights against Imperials.
The original video consisted of absolutely no sound, and has, for some reason, recently been taken down by Otaking77077. However, another YouTube user by the name of SuperMulciber managed to save the video and remix it with music from Sleigh Bells (I would have preferred John Williams' music from the films, but whatever). Hit the jump to watch!
Update: /Film has the scoop on the original vid by Otaking77077. You can read the update after the original post below.
Personally, I think Lucasfilm should be contacting Otaking77077 and asking him to help develop a full-length Star Wars anime series. This short video was absolutely phenomenal, and I would love to see actual stories created using this type of animation. It would be cool to actually show new adventures with Luke, Han, Leia, Chewbacca, Lando, etc. Or, perhaps have it take place between Episodes III and IV and show us an era of the Star Wars universe that is largely unexplored. We know that the Live-Action series Lucas is developing would explore this era, but if that never gets off the ground, this could be a viable option for Lucasfilm to explore.
Otaking77077 also has a deviantART page under the name MightyOtaKing, which you can check out here.
What do you think? Should Lucasfilm explore anime as an option to give fans more stories in the Star Wars universe? Share your thoughts in the comments below.
Update (via /Film):
"The original anime was done by [Paul Michael] Johnson, under his pseudonym Otaking77077. It was unfinished and not meant for the public. However, it spread like wildfire with one fan adding the music you hear below: "Born to Lose" by Sleigh Bells. His original has since been taken down because he's still working on it…"
Johnson also commented on the remixed clip above:
That is really rather excellent. I did grin quite creepily when I heard the first TIE sound effect… recognised the AT-AT walking sound too! I won't ask you to take it down, though I really am trying to keep it low profile since it's rough and unfinished (about 30 people have been helping critique it on the 4chan /m/ mecha board, so it was supposed to be only them seeing it until it was complete, but then it got posted on 109, Twitter etc and flew out of control). Maybe if you could slap a disclaimer in the title or info, saying how it is completely work in progress?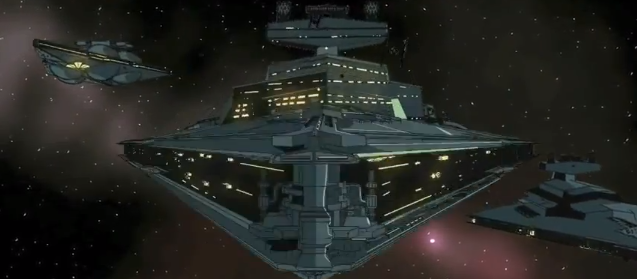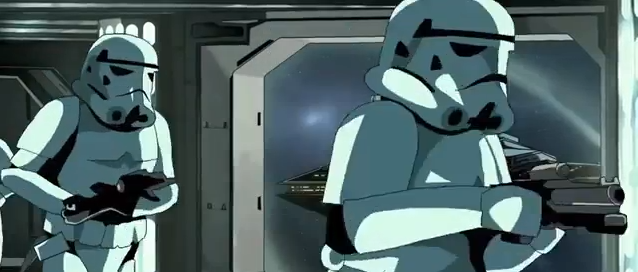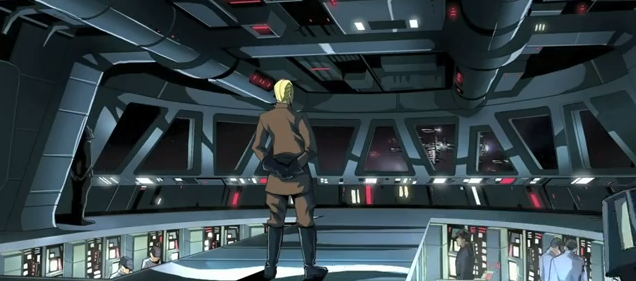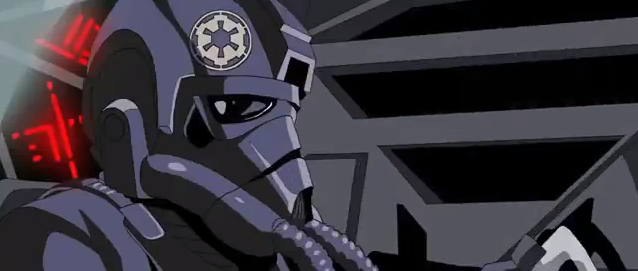 Related Articles