Source: THR | Deadline | ComingSoon.net | HitFix | Variety | Posted By: Dan Geer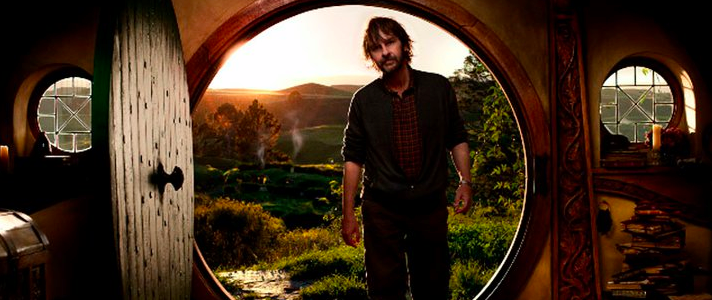 Just a couple of weeks ago, director Peter Jackson came to San Diego Comic-Con to give fans a glimpse of what is to come this December in The Hobbit: An Unexpected Journey, as well as the "last days" of shooting The Hobbit films. It was there that the acclaimed director started talking about how he actually wants to shoot more footage for The Hobbit, which got everyone talking about whether this would mean more material for future Extended Editions of the two films on Blu-ray and DVD, or if he actually might somehow turn his two-part film adaptation into a trilogy.
At the time, he didn't seem to know what form this could take on, if it were to happen at all. Most seems to think that, if it were to occur, Extended Editions would be more likely to happen than the creation of an entire third film. Well, as it turns out, The Hollywood Reporter is now reporting that talks have indeed begun between Peter Jackson and Warner Brothers to somehow turn the two Hobbit films into a trilogy. Read on for a break down of how it has come to this point, and what this could mean for the franchise.
To take us back a bit, fans were already a bit confused at first when it was announced that The Hobbit would be split into two films. Jackson soon clarified that they are also pulling from Tolkien's appendices material that appears at the end of The Return of the King novel, which fills in many story gaps from both The Hobbit and The Lord of the Rings. A reply he gave in a more recent interview with Deadline summarizes Jackson's thoughts on the matter:
So we haven't just adapted The Hobbit; we've adapted that book plus great chunks of his appendices and woven it all together. The movie explains where Gandalf goes; the book never does. We've explained it using Tolkien's own notes. That helped inform the tone of the movie, because it allowed us to pull in material he wrote in The Lord of the Rings era and incorporate it with The Hobbit. So we kept the charm and the whimsy of the fairy tale quality through the characters. Through the dwarves and Bilbo, who is more of a humorous character. He doesn't try to be funny but we find him funny and find his predicament more amusing than that of Frodo in The Lord of the Rings. That was more serious. So the whimsy is there, but tonally I wanted to make it as similar to The Lord of the Rings, because I wanted it to be possible for the people, the crazy people in the world who want to watch these films back to back one day…
In regards to shooting more footage for a third film, Peter Jackson was interviewed by ComingSoon.net about how he does indeed want to shoot more footage for The Hobbit films (a day after Warner Brothers denied a third film was in the works), but that nothing was confirmed:
"It's very premature. I mean we have an incredible source material with the appendices because 'The Hobbit' is obviously a novel but we also have the rights to use this 125 pages of additional notes where Tolkien expanded the world of 'The Hobbit' published at the end of 'Return of the King' and we've used some of it so far and just in the last few weeks as we've been wrapping up the shooting and thinking about the shape of the story, Fran and I have been talking to the studio about other things we haven't been able to shoot and seeing if we persuade them to do a few more weeks of shooting, probably more than a few weeks actually, next year. And what form that would actually end up taking, well the discussions are pretty early. So there isn't really anything to report but there's other parts of the story that we'd like to tell that we haven't been able to tell yet."
When later asked by HitFix about splitting the second film, Jackson said:
"That's a discussion we're having, yeah. We have certainly been talking to the studio about some of the material we can't film, and we've been asking them so we can do a bit more filming next year. Which, I don't know what would come of that, whether it'd be extended editions or whatnot. But those discussions are ongoing."
Now, according to THR, sources claim that Jackson has decided that he does in fact want to turn The Hobbit into a film trilogy, and talks have been accelerated in order to possibly make this happen. This basically confirms that the extra footage Jackson wants to shoot will not strictly be for Extended Editions of the two films for home video release, but rather more to help flesh out the story and make it into a trilogy.
The basic gist is that if negotiations are successful, the plan is to shoot for two more months next summer. The studio is on board if financial arrangements can be achieved, which includes reinforcing certain rights to The Hobbit, as well as securing new actor deals.
An unnamed sourced close to the production said, "If we're going to do it, we have to make a decision soon. It's strongly driven by the filmmakers' desire to tell more of the story."
So what does this all mean for Jackson's adaptation of The Hobbit? As most have been saying, this could either turn out to be really great, or just plain terrible. While it has the potential to adapt more of Tolkien's writings to film, it also has the potential to drag out the story too long, turning what may have been a great two-part adaptation into a mediocre, overblown trilogy.
But let's focus on how this might work. While I am not that familiar with Tolkien's appendices, I have been told that there is indeed enough material to necessitate a third film by those who have read them (Jackson did say they only shot some of the appendices material). In addition, Variety reported that they already may have enough footage for three films as it is. And finally, who is to say that these films must be three hours each? What if Jackson and company decide to make three 120-150 minute films instead? Perhaps they are thinking that they have enough material for a trilogy of films that are somewhat shorter than The Lord of the Rings films were.
Another topic that now requires speculation is what the titles of the films will end up being if this ends up happening. Right now, we have An Unexpected Journey and There and Back Again for the two-film adaptation of The Hobbit. The title of the second film obviously indicates that it was originally intended to be the final film in the series. But if a third film gets underway, the first two films will of course have to be be reedited in such a way so that a third film makes sense – which, in turn, would mean the titles have to make sense as well. My guess is that There and Back Again will be the title of the third film instead, leaving the title of the second film currently unknown.
But nothing is confirmed at the moment. We do not know at the moment if a third film will happen, or if it will end up being simply more material for Extended Editions of the original two-film adaptation after all. Either way, I think Peter Jackson owes the fans a detailed video blog on how this is going to work if a trilogy does indeed get green-lit.
Stay tuned as more details emerge…
As it currently stands, The Hobbit: An Unexpected Journey and The Hobbit: There and Back Again, both directed by Peter Jackson, are set for theatrical release on December 14, 2012 and December 13, 2013, respectively. The films star Martin Freeman, Cate Blanchett, Ian McKellen, Andy Serkis, Christopher Lee, Orlando Bloom, Richard Armitage, Ken Stott, Graham McTavish, William Kircher, James Nesbitt, Stephen Hunter, Aidan Turner, Peter Hambleton, John Callen, Jed Brophy, Mark Hadlow, Adam Brown, Ian Holm, Lee Pace, Dean O'Gorman, Elijah Wood, Evangeline Lilly, Barry Humphries and Benedict Cumberbatch.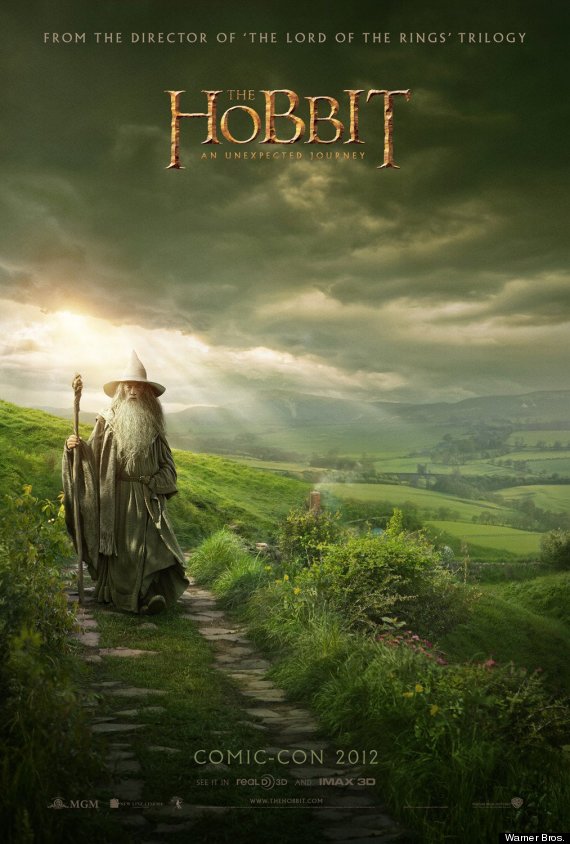 Related Articles