Source: Tumbler Tour | Posted By: Dan Geer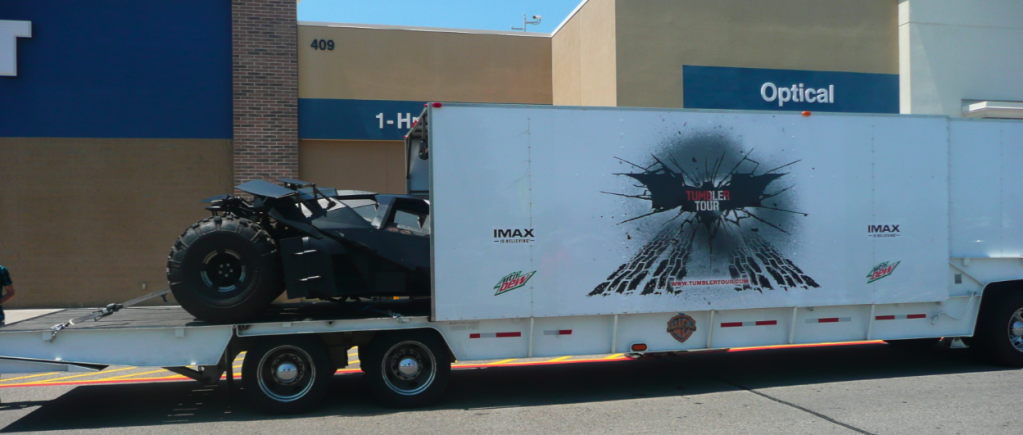 For those of you not in the know, a life-size, drivable replica of "The Tumbler" Batmobile is on the road touring America right now, along with a replica of the Batpod (which apparently does not drive). Being a huge Batman fan, this is one of those things that I just can't stop smiling about.
The Batmobile. Right in front of me. Just awesome.
Today, the Tumbler and Batpod arrived in Michigan, my home state. It has already made its way to a Walmart in Lansing, and should now be in Detroit somewhere in front of The Tigers' Comerica Park as I type this. Hit the jump to check out pictures and video I shot (the video actually shows the Tumbler driving back into the moving truck!). [Update: All videos are now online]
Pictures of The Tumbler and Batpod in Lansing, MI: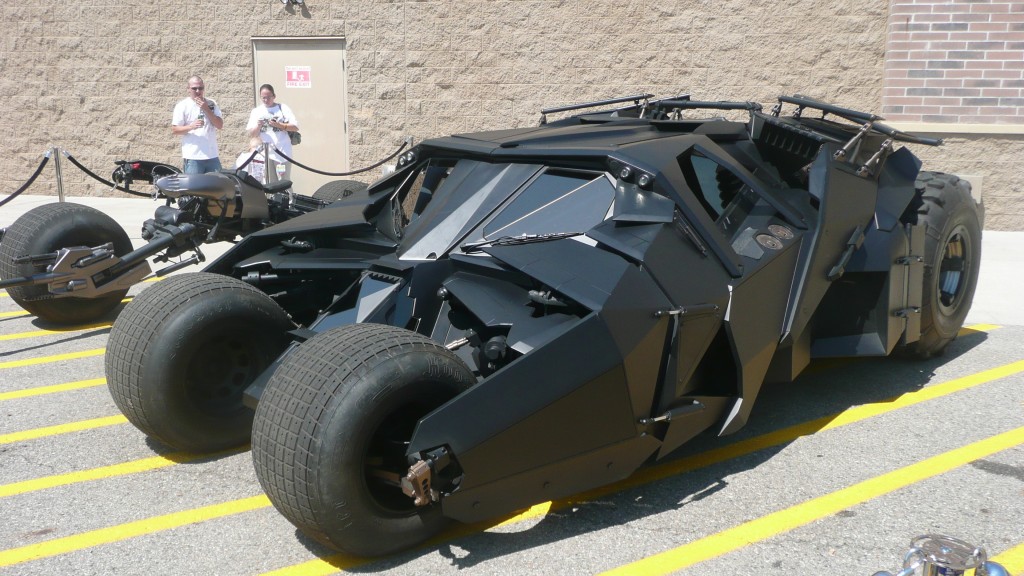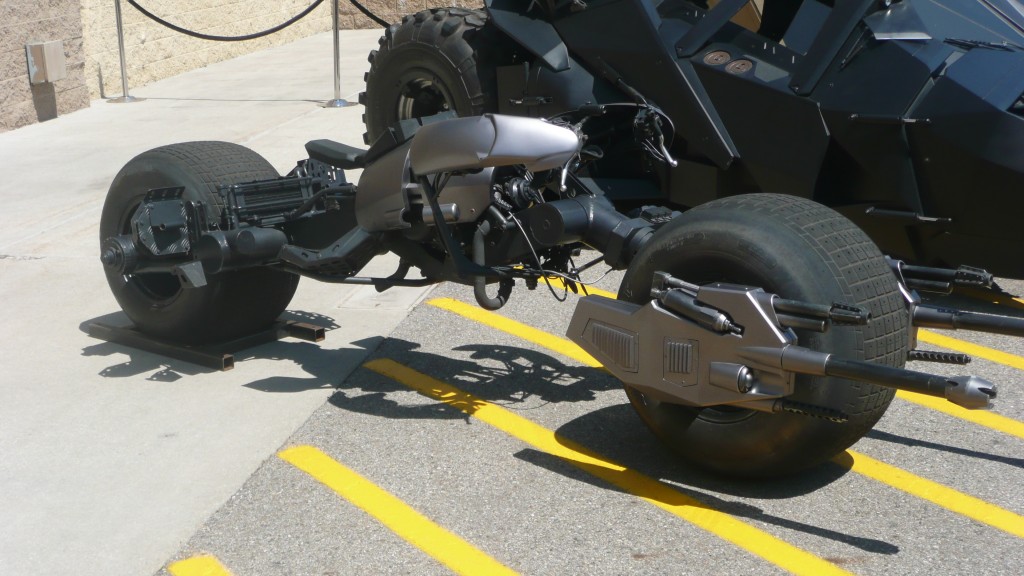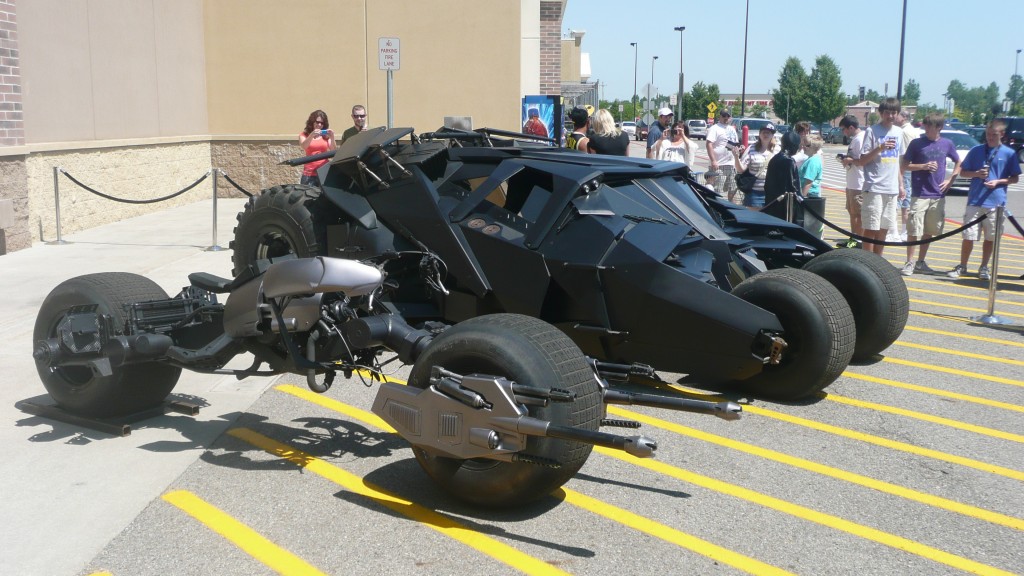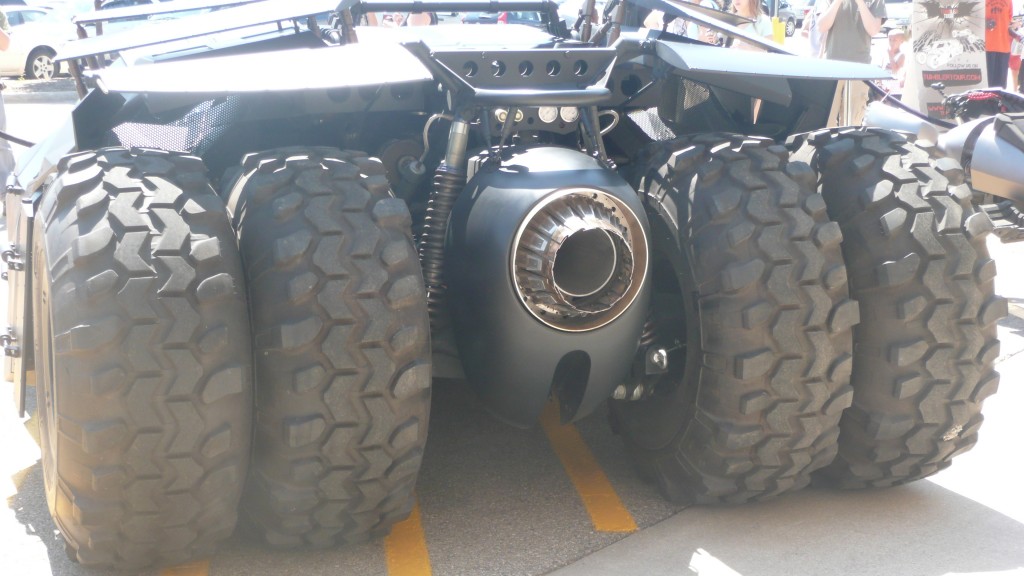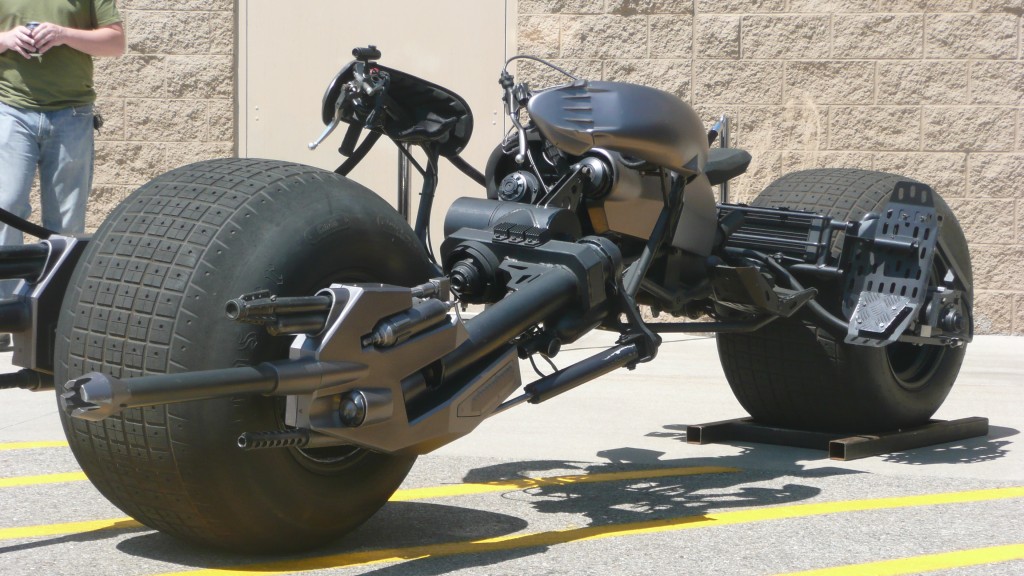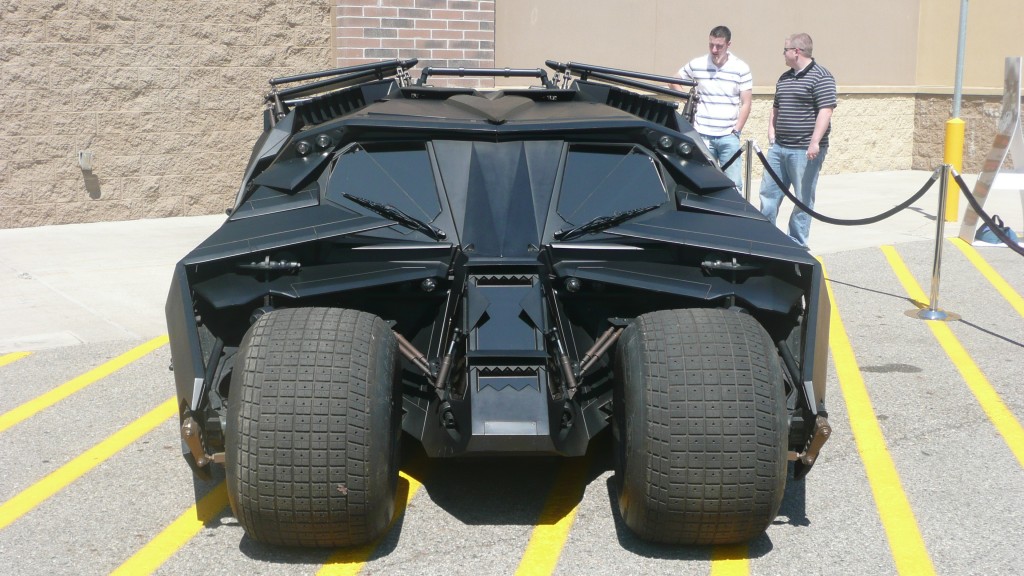 Even soldiers love the Caped Crusader.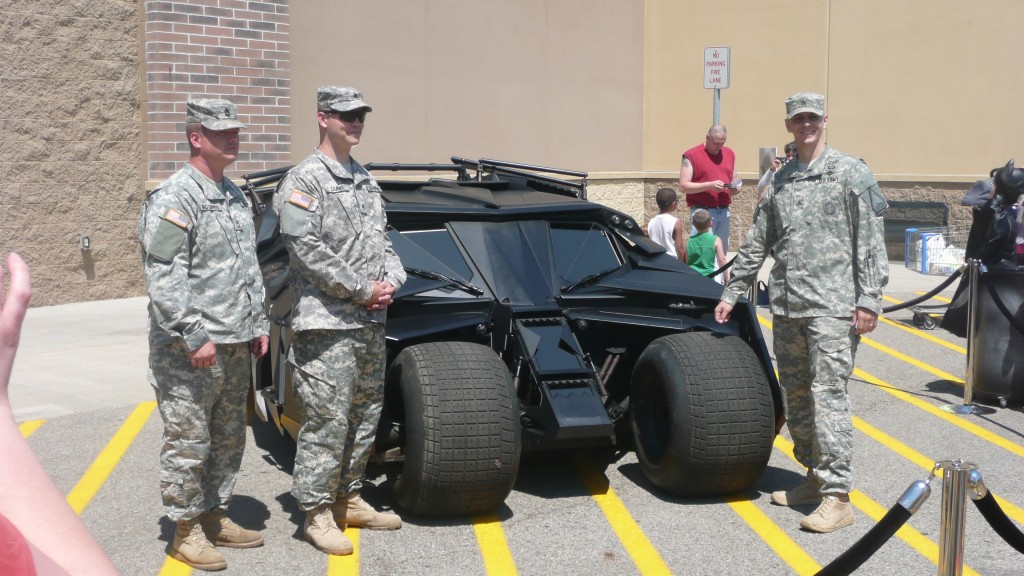 Yup, I was there.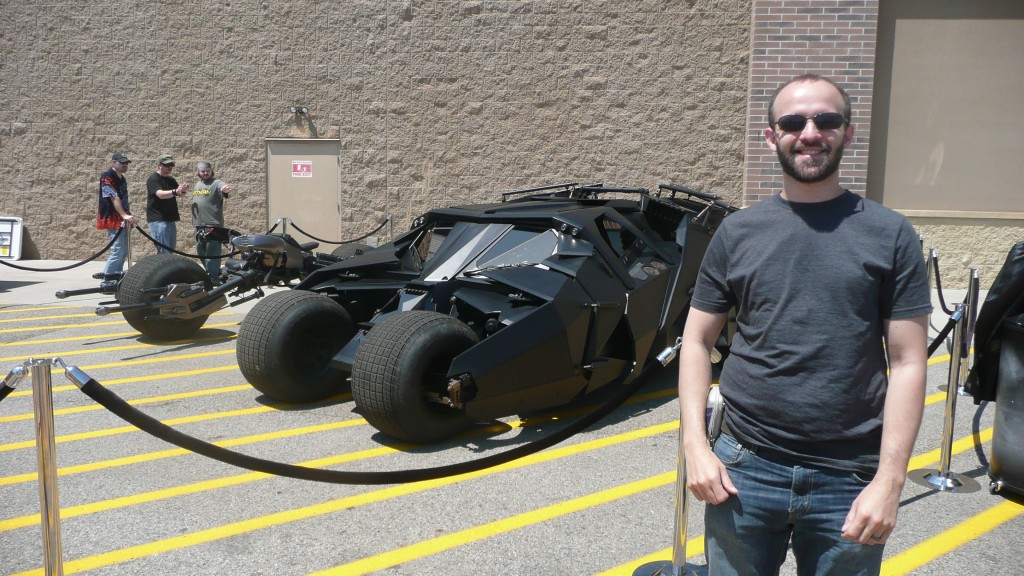 Yup, I touched it (wasn't supposed to).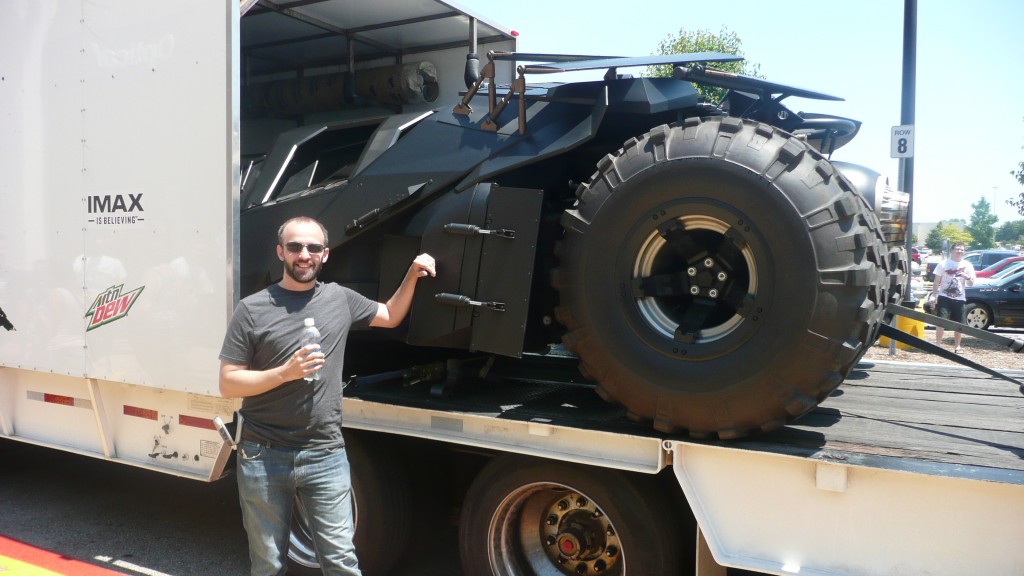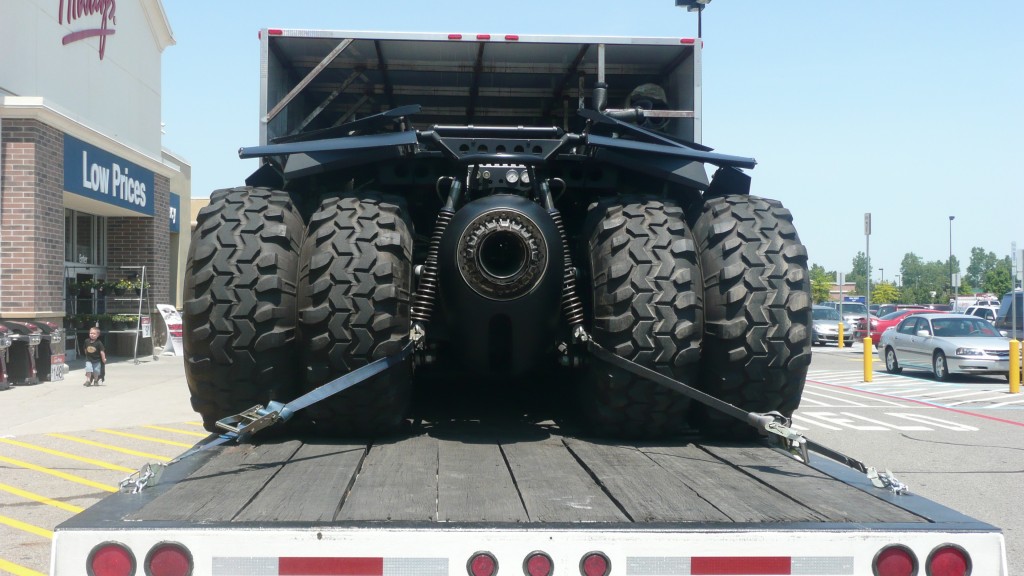 Batman was there (sort of).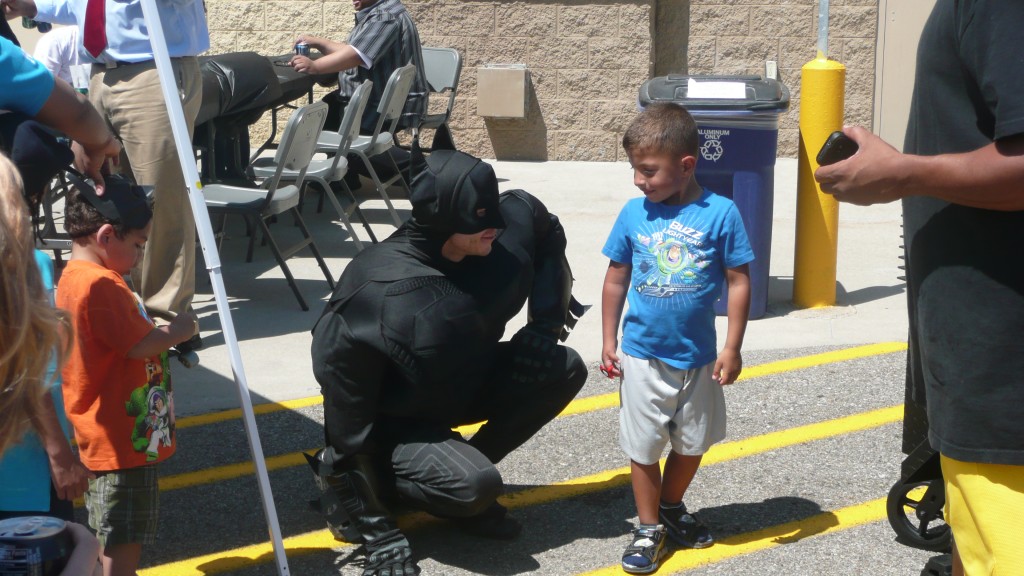 So was The Joker (kind of).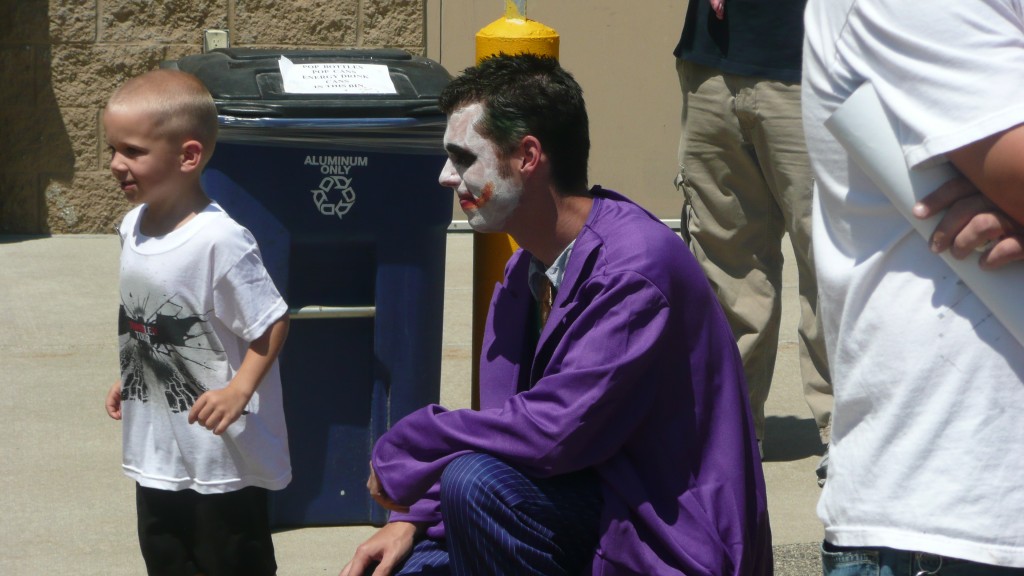 Allegedly, they are now friends.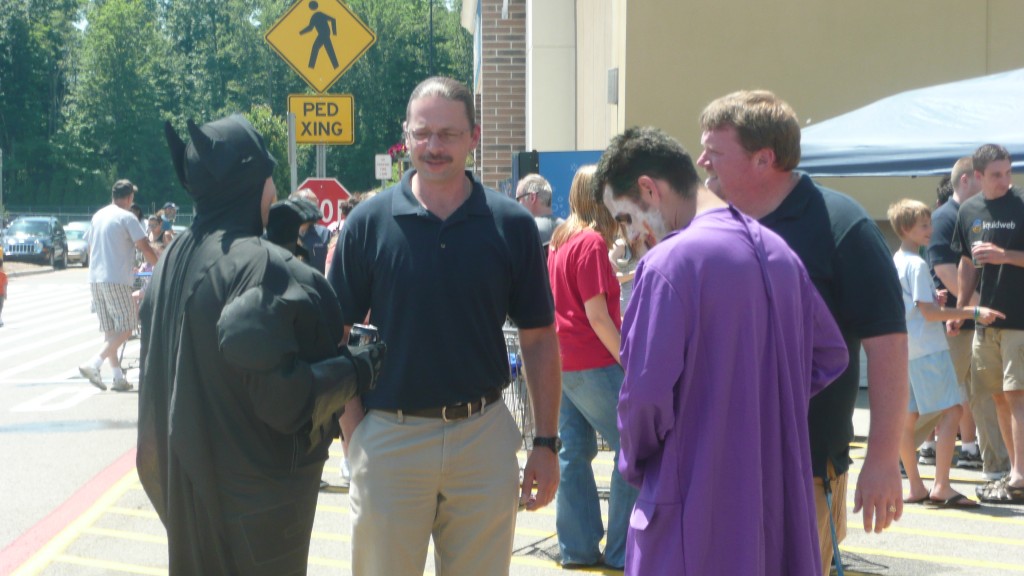 Video of The Tumbler driving back into the moving truck (of course, the engine was much louder if you were actually there):
Head on over to TumblerTour.com to see if the Batmobile is coming to your area!
Update: Batpod videos:
Tumbler driver can't seem to get the Batpod in the moving truck on the first try. Kind of funny…
Related Articles