Source: Peter Jackson Facebook | Posted By: Dan Geer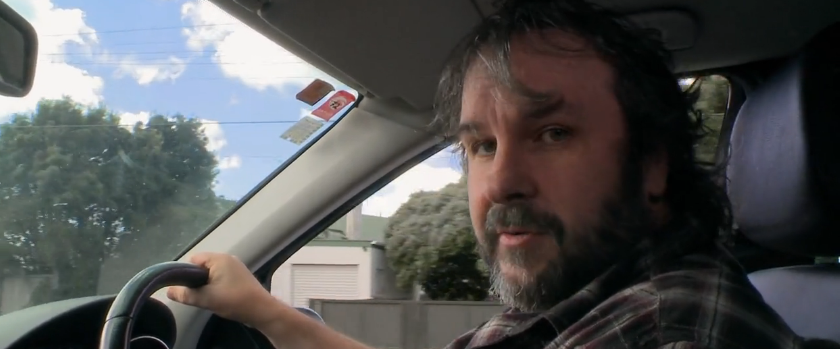 Yet another production video for Peter Jackson's epic two-part film adaptation of J.R.R. Tolkien's The Hobbit has hit the web, and this time Jackson takes us on a tour of Stone Street Studios in Wellington, New Zealand. In this particular behind-the-scenes video, we get to take a stroll around the various sets of the two Hobbit films, share some laughs with the dwarves, and meet various crew members of both Stone Street and Weta Workshop. There is even a great cameo appearance at the end of the video blog by a former cast member of The Lord of the Rings trilogy that you do not want to miss out on, so make sure you watch it until the very end. Hit the jump to check it out!
Head on over to Peter Jackson's Facebook pageto watch in HD, and don't forget to check out PopcornMonster.com's review of the film here!
The Hobbit: An Unexpected Journey and The Hobbit: There and Back Again, both directed by Peter Jackson, are set for theatrical release on December 14, 2012 and December 13, 2013, respectively. The films star Martin Freeman, Cate Blanchett, Ian McKellen, Andy Serkis, Christopher Lee, Orlando Bloom, Richard Armitage, Ken Stott, Graham McTavish, William Kircher, James Nesbitt, Stephen Hunter, Aidan Turner, Peter Hambleton, John Callen, Jed Brophy, Mark Hadlow, Adam Brown, Ian Holm, Lee Pace, Dean O'Gorman, Elijah Wood, Evangeline Lilly, Barry Humphries and Benedict Cumberbatch.
Related Articles