Source: Amazon | Posted By: Dan Geer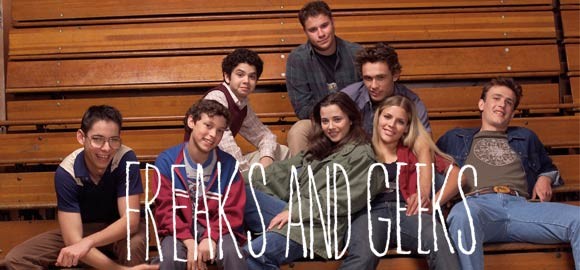 PopcornMonster.com's "Monster Bargain" posts feature current Amazon.com deals relating to movies and television, usually for Blu-ray and DVD releases (although occasionally you might see other items, such as movie-related books). A small percentage of the sale goes toward PopcornMonster.com by clicking on the link(s) and purchasing the feature item(s).
Starting today, Amazon is offering Judd Apatow TV series Freaks and Geeks as well as Undeclared for up to 60% off the list price. These series starred actors such as Seth Rogen, John Francis Daley, James Franco, Jay Baruchel, and Jason Segel before they were household names. The offer is only valid until May 19th. Click on the links to buy today!
Freaks and Geeks: The Complete Series $30.49 (56% off list price)
Undeclared: The Complete Series $19.99 (60% off list price)
Related Articles