Source: Apple | Posted By: Dan Geer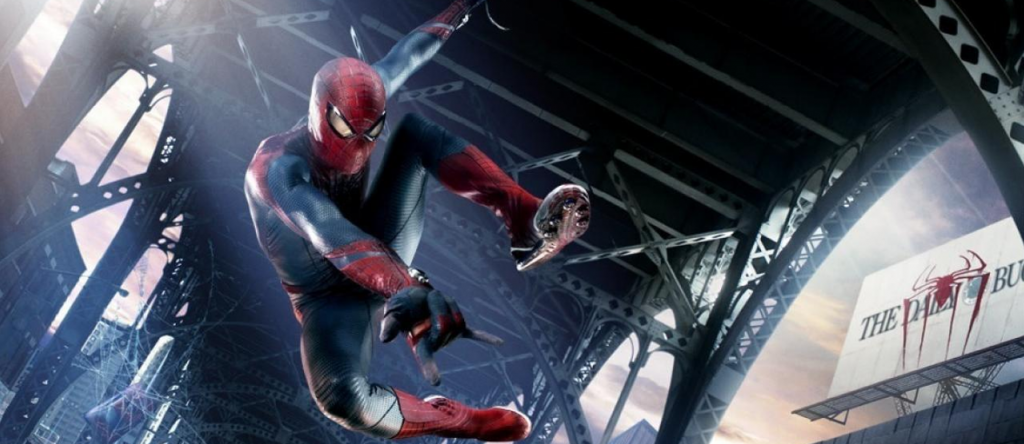 The third trailer for director Marc Webb's The Amazing Spider-Man has just debuted online over at Apple, which will be playing in theaters in front of The Avengers this weekend (along with the most recent trailer for The Dark Knight Rises).
This trailer focuses primarily on the mystery surrounding Peter Parker's parents, but also showcases plenty of action and more of the Lizard this time around. While it definitely seems like it may be too soon for a reboot, I think most people will accept a new Spider-Man franchise if this movie is as good as it looks. Check out the latest "amazing" trailer for the film after the jump!
Official Synopsis:
The film, which is now in production and is being shot entirely in 3D, will be released on July 3, 2012. The film stars Andrew Garfield, Emma Stone, Rhys Ifans, Denis Leary, Campbell Scott, Irrfan Khan, Martin Sheen, and Sally Field. The film is directed by Marc Webb from a screenplay by James Vanderbilt and Alvin Sargent and Steve Kloves based on the Marvel Comic Book by Stan Lee and Steve Ditko. Laura Ziskin, Avi Arad, and Matt Tolmach are producing the Marvel Entertainment production for Columbia Pictures. The executive producers are Stan Lee, Kevin Feige, and Michael Grillo.
Head on over to Apple to watch in HD! Share your thoughts on the trailer in the comments below!
The Amazing Spider-Man, directed by Marc Webb, stars Andrew Garfield, Emma Stone, Rhys Ifans, Martin Sheen, Sally Field and Denis Leary. It hits theaters in 2D and 3D July 3rd!
Related Articles