Source: Prometheus Movie UK | Posted By: Dan Geer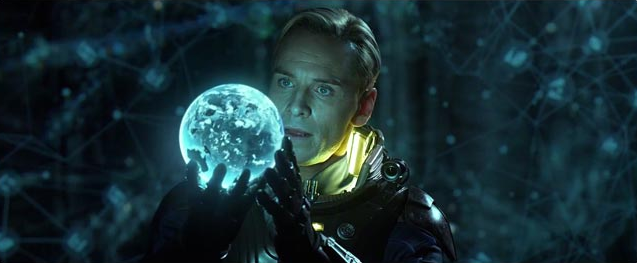 International trailers don't normally make their way onto PopcornMonster.com, but the new three-minute UK trailer for director Ridley Scott's Prometheus is just too cool to ignore. While it does feature more plot details and footage that could be considered spoilers (more is revealed in this trailer than in previous trailers, but it doesn't give everything away), you know you want to watch anyway. In the new trailer, we find out more about Charlize Theron's character, and we're also given glimpses of some cool new alien lifeforms! Hit the jump to witness yet again why this film is one of the most anticipated movies of Summer 2012!
Official Plot Synopsis:
Ridley Scott, director of "Alien" and "Blade Runner," returns to the genre he helped define. With PROMETHEUS, he creates a groundbreaking mythology, in which a team of explorers discover a clue to the origins of mankind on Earth, leading them on a thrilling journey to the darkest corners of the universe. There, they must fight a terrifying battle to save the future of the human race.
Click here to read more on why this movie made PopcornMonster.com's Top 10 Movies to See This Summer! Leave your comments below!
Prometheus, directed by Ridley Scott, stars Michael Fassbender, Noomi Rapace and Charlize Theron. It is scheduled to hit theaters nationwide in 3-D June 8, 2012.
Related Articles