Source: Star Wars Uncut | AICN | Posted By: Dan Geer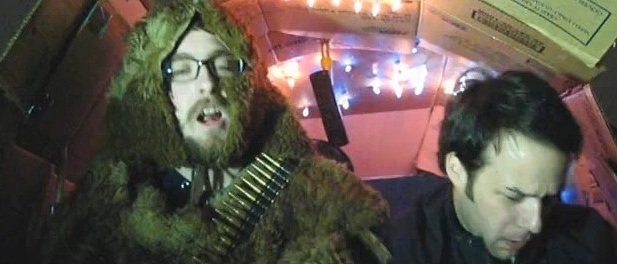 An incredible video has been floating around online today of a crowd-sourced project called Star Wars Uncut. In a nutshell, the project was started in 2009 by Vimeo developer Casey Pugh in which internet users from around the world could select a 15-second clip of their choice from Star Wars: Episode IV – A New Hope and remake it in their own creative way. The end result of the project is a "Director's Cut" of sorts in which clips are hand-selected from the entire Star Wars Uncut collection and stitched together to form a full-length feature film – essentially remaking the original Star Wars as a fan film.
If you have a little over two hours to kill, and are fanatical enough about the original Star Wars that you pretty much know it frame by frame and line by line – you have to check out this great, collective work created by fans just like you from around the globe. Hit the jump to watch!
From the Star Wars Uncut website:
Star Wars Uncut is the brainchild of Casey Pugh, a developer dedicated to creating new and fun experiences on the web.

Working as a developer at Vimeo, Casey became interested in using the internet as a tool for crowdsourcing user content.

Star Wars was a natural choice to explore the dynamics of community creation on the web – the response from fans has been overwhelming worldwide and the resulting movie is incredibly fun to watch.

Star Wars Uncut has been featured in documentaries, news features and conferences around the world for its unique appeal – we thank everyone for making it such a special project.

StarWarsUncut.com won a 2010 Primetime Emmy for Outstanding Creative Achievement In Interactive Media – Fiction.

We plan to keep making Uncut movies – check back here for your chance to be part of it.
Related Articles