Source: AMC | Posted By: Dan Geer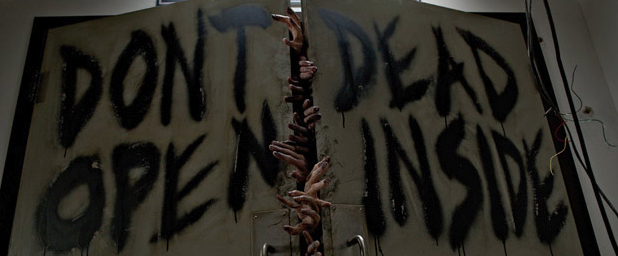 AMC was quick to renew their hit TV series, The Walking Dead for a third season after the Season 2 premiere broke cable ratings records last October. In the first half of the second season last year, the show continued to maintain the strongest telecasts for any drama in basic cable history against Adults 18-49, and will probably continue to do so when the season picks back up on Sunday, February 12th.
Even so, most viewers probably assumed that next season would get an order for 13 episodes just like Season 2 did, as 12-13 episodes is the typical amount for a normal cable TV series. But that is not the case for Season 3 of The Walking Dead, as AMC announced yesterday via their official blog that they have ordered 16 episodes for next season!
Hit the jump to get a sneak peek of the next episode of Season 2, and head on over to AMC to read the full announcement!
Season 2, Episode 8 – Nebraska:
Head on over to AMC for the full article!
The Walking Dead, produced by Glen Mazzara, Gale Anne Hurd and Robert Kirkman, returns February 12th with six more episodes on AMC.