Source: Apple | Posted By: Dan Geer

The first Ghost Rider film, directed by Mark Steven Johnson and starring Nicolas Cage as Johnny Blaze/Ghost Rider was a bit of a let down for fans of the Marvel comic. At best, I thought it was an okay movie to catch on FX on a Sunday afternoon. We all wanted it to be great, but it just fell flat in the eyes of most people.
However, directors Mark Neveldine and Brian Taylor promise a much better and darker film with their sequel to the film, Ghost Rider: Spirit of Vengeance, once again starring Cage as the Rider. Probably a bad idea to raise expectations for this film, but the first teaser for the film does get my hopes up a bit, and David S. Goyer (The Dark Knight) is responsible for the story this time around. So, perhaps this could be just what the Rider needs to make a triumphant return. Check out the teaser after the jump!
Official Teaser:
Head on over to Apple to watch the teaser in HD!
Ghost Rider: Spirit of Vengeance, directed by Mark Neveldine and Brian Taylor, stars Nicolas Cage, Idris Elba, Ciarán Hinds, Christopher Lambert, Johnny Whitworth, Violante Placido and Fergus Riordan. The film is slated to hit theaters nationwide February 17, 2012!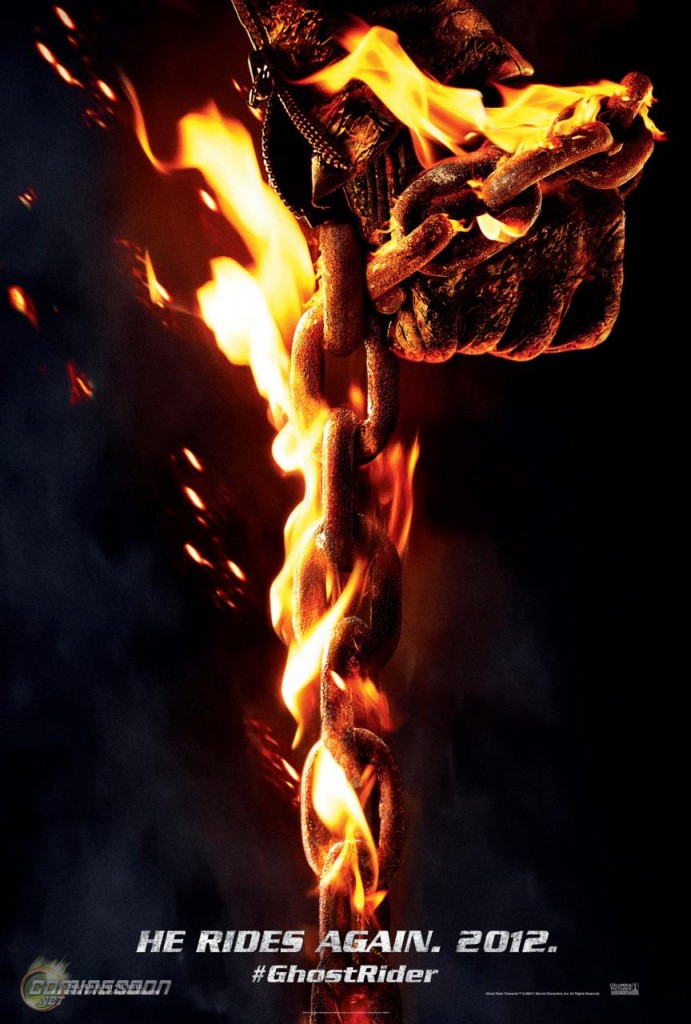 Related Articles