Source: Geek Tyrant | Posted By: Dan Geer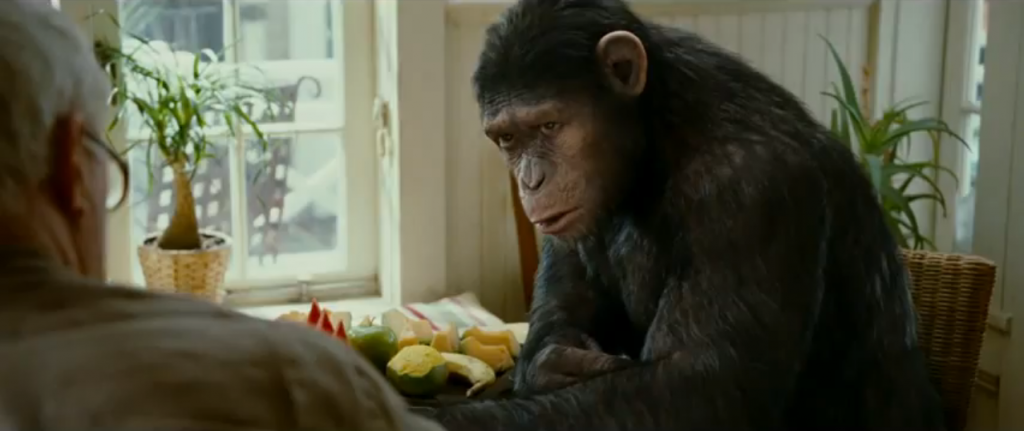 The third full trailer for Rupert Wyatt's Rise of the Planet of the Apes has hit the web, and it is definitely the best one yet. The trailer shows quite a bit more of the character moments with Caesar, and it does not disappoint. I am really surprised by how good this looks, and if the finished product is even half as good as the trailers 20th Century Fox has given us, we're in for a great ride with this one. Check out the full trailer after the jump!
Official Plot Synopsis:
RISE OF THE PLANET OF THE APES is an origin story in the truest sense of the term. Set in present day San Francisco, the film is a reality-based cautionary tale, a science fiction/science fact blend, where man's own experiments with genetic engineering lead to the development of intelligence in apes and the onset of a war for supremacy.
Rise of the Planet of the Apes, directed by Rupert Wyatt, stars James Franco, Andy Serkis, Freida Pinto, John Lithgow and Brian Cox. It hits theaters nationwide August 5th!