Source: AMC | Posted By: Dan Geer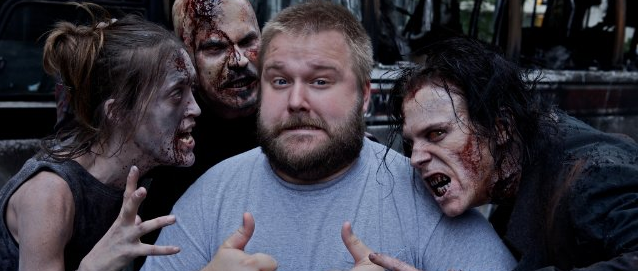 As Season 2 of AMC's The Walking Dead continues to film in Atlanta, Georgia this summer for its October premiere, it is no surprise that we are seeing a sudden influx of behind-the-scenes featurettes for the show. Last week, we were able to take a brief look at the first day of shooting the second season (which will be 13 episodes), and yesterday saw the premiere of the teaser (Update: Teaser was a fake).
Today, we get a fun look at Robert Kirkman (creator of The Walking Dead comic series and co-producer of the TV series) roaming around the set for the next season making sure everything is in order. Take a look below!
The Walking Dead, produced by Frank Darabont, Gale Anne Hurd and Robert Kirkman, returns this October on AMC.