Source: Empire | FirstShowing.net | Posted By: Dan Geer

Last week, Entertainment Weekly gave us a first look at Martin Freeman as young Bilbo and Ian McKellen as Gandalf the Grey in The Hobbit films. Now, Empire has unveiled their latest magazine cover featuring Gandalf and young Bilbo, and also talks about their visit to the set a couple of months back. You can check out the cover below!
Click photo for a larger version of the cover and to read the full Empire article: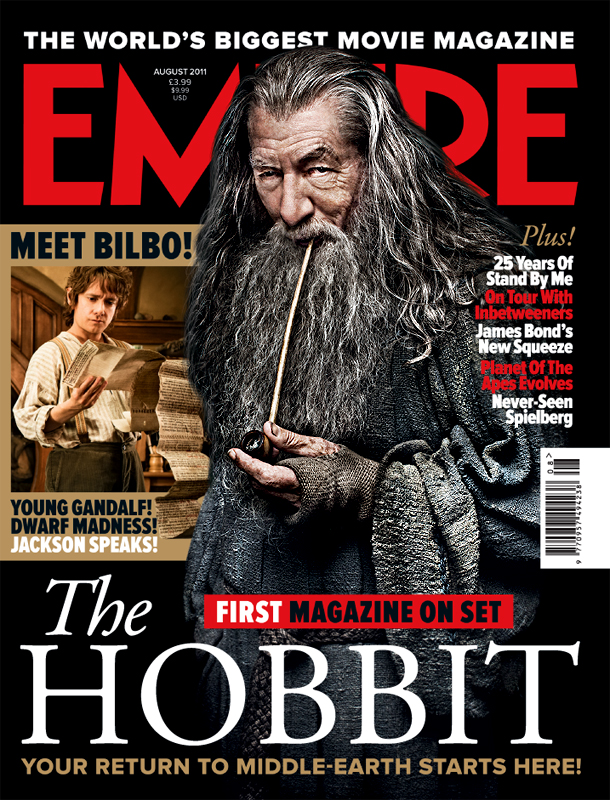 Empire points out that there are subtle differences in the new costume for young Gandalf when compared to his 60 year-older self in The Fellowship of the Ring. While I'm sure hardcore Ringers can spot the differences, it honestly looks the same to me, which is probably intentional. Looks like Gandalf the Grey to me!
The Hobbit: An Unexpected Journey and The Hobbit: There and Back Again, both directed by Peter Jackson, are set for theatrical release on December 14, 2012 and December 13, 2013, respectively. The films star Martin Freeman, Cate Blanchett, Ian McKellen, Andy Serkis, Christopher Lee, Orlando Bloom, Richard Armitage, Ken Stott, Graham McTavish, William Kircher, James Nesbitt, Stephen Hunter, Aidan Turner, Peter Hambleton, John Callen, Jed Brophy, Mark Hadlow, Adam Brown, Ian Holm, Lee Pace, Dean O'Gorman, Elijah Wood, Evangeline Lilly, Barry Humphries and Benedict Cumberbatch.