Source: Entertainment Weekly | Posted By: Dan Geer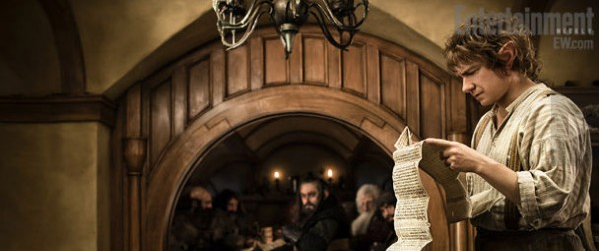 Today, Entertainment Weekly published some awesome new photos from the set of The Hobbit, revealing for the first time what actor Martin Freeman looks like as young Bilbo. Also in the trio of photos is a look at Ian McKellen reprising the role of Gandalf the Grey from The Lord of the Rings, and director Peter Jackson on set with Freeman. Hit the jump to check 'em out!
Click images to view larger versions of Entertainment Weekly's photos!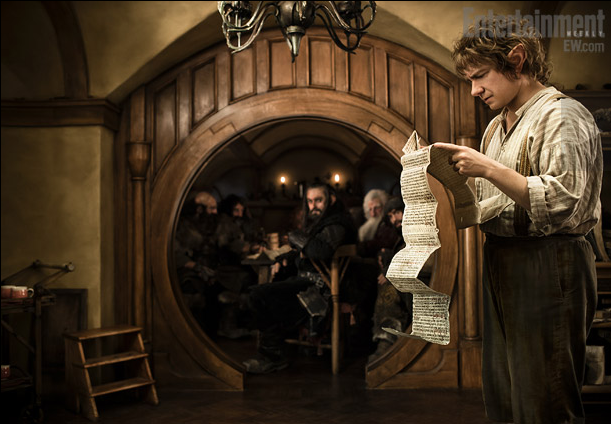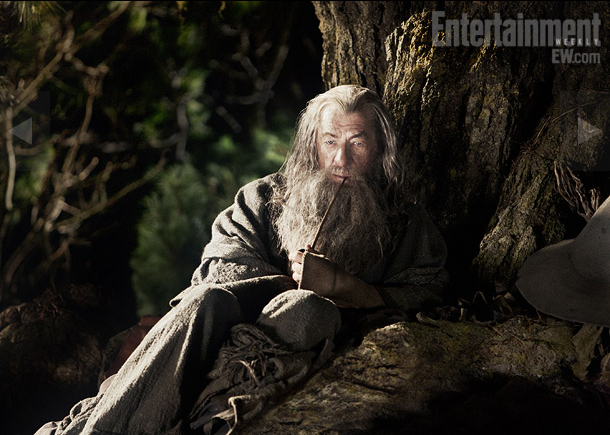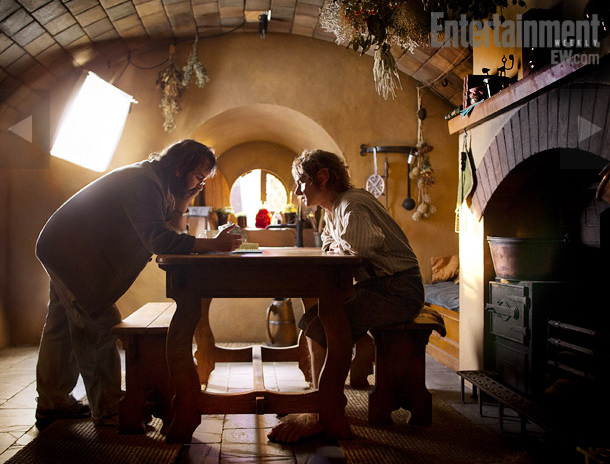 Now if we can just get Peter Jackson's next production diary video…
Thanks Casey Peterson for the heads up!
The Hobbit: An Unexpected Journey and The Hobbit: There and Back Again, both directed by Peter Jackson, are set for theatrical release on December 14, 2012 and December 13, 2013, respectively. The films star Martin Freeman, Cate Blanchett, Ian McKellen, Andy Serkis, Christopher Lee, Orlando Bloom, Richard Armitage, Ken Stott, Graham McTavish, William Kircher, James Nesbitt, Stephen Hunter, Aidan Turner, Peter Hambleton, John Callen, Jed Brophy, Mark Hadlow, Adam Brown, Ian Holm, Lee Pace, Dean O'Gorman, Elijah Wood, Evangeline Lilly, Barry Humphries and Benedict Cumberbatch.