Source: Captain America Official Site | Posted By: Dan Geer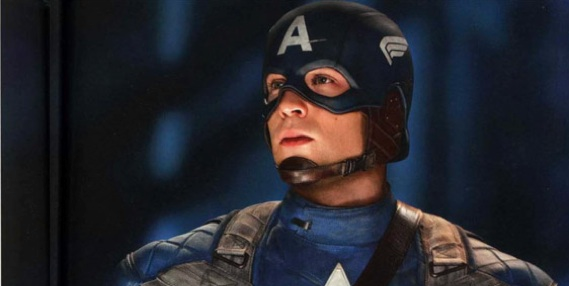 After seeing some cool footage from Entertainment Tonight for Marvel's Captain America: The First Avenger, it only made comic book fans all the more eager to see an actual trailer for the movie. Those fans can now be satisfied, as the trailer has officially hit the web! Hit the jump to watch!
Official Plot Synopsis:
Captain America: The First Avenger" will focus on the early days of the Marvel Universe when Steve Rogers (Chris Evans) volunteers to participate in an experimental program that turns him into the Super Soldier known as Captain America. As Captain America, Rogers joins forces with Bucky Barnes (Sebastian Stan) and Peggy Carter (Hayley Atwell) to wage war on the evil HYDRA organization, led by the villainous Red Skull (Hugo Weaving.)
You can view the trailer in HD here.
Captain America: The First Avenger, directed by Joe Johnston, stars Chris Evans, Hugo Weaving, Hayley Atwell, Stanley Tucci, Sebastian Stan and Tommy Lee Jones. It hits theaters July 22nd.