Source: Variety | Posted By: Dan Geer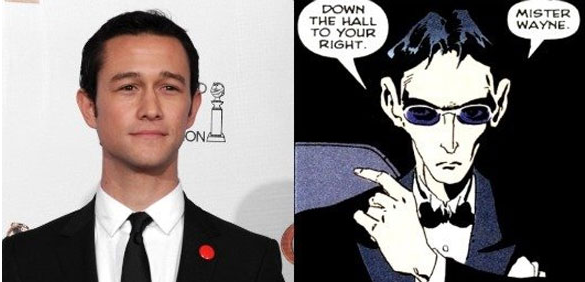 As if it wasn't already expected, actor Joseph Gordon-Levitt was confirmed as of Friday to play a role in Christopher Nolan's The Dark Knight Rises. As to which role he would play, the majority of fans suspected it to be Alberto Falcone (son of Carmine "The Roman" Falcone from Batman Begins) but nothing was confirmed. Yesterday, Variety updated their report, confirming these suspicions to be true. Read on for more info!
From Wikipedia:
Alberto Falcone is a fictional character in the DC Comics universe. As the serial killer the Holiday Killer, he is an enemy of Batman. He is featured in the Jeph Loeb and Tim Sale series' Batman: The Long Halloween and Batman: Dark Victory. The character of Alberto Falcone is based on Fredo Corleone of the Godfather series, but he also has certain traits similar also to Michael Corleone. The character will be portrayed by Joseph Gordon-Levitt on The Dark Knight Rises.
After doing such a wonderful job in Nolan's last film, Inception, it was only logical he would have some part to play in The Dark Knight Rises. And, judging from the above photo comparison, and having previously read Batman: The Long Halloween (one of Nolan's main inspirations for his Batman films) I'd say he's perfect for the role.
The Dark Knight Rises, directed by Christopher Nolan, stars Christian Bale, Michael Caine, Morgan Freeman, Anne Hathaway, Gary Oldman, Joseph Gordon-Levitt and Tom Hardy. It hits theaters nationwide July 20, 2012.
Update: Looks like part of this info from Variety may be inaccurate. Click here for the update!