Source: The Hollywood Reporter | Posted By: Dan Geer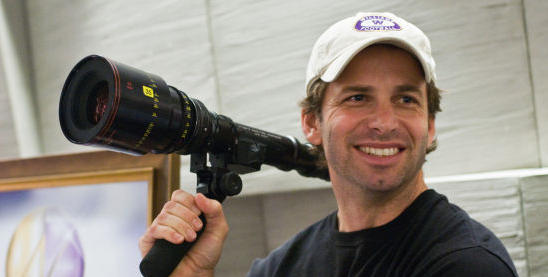 According to The Hollywood Reporter, a director has finally been chosen for the new Superman reboot. After sifting through a list of potential directors, Warner Brothers has officially chosen Zack Snyder (Watchmen) to helm the film.
Synder was chosen over a wide variety of directors, including Tony Scott (The Taking of Pelham 123), Matt Reeves (Let Me In), Jonathan Liebesman (the upcoming Clash of the Titans sequel), Darren Aronofsky (The Wrestler) and Duncan Jones (Moon). He began final negotiations yesterday and is expected get right into the director's chair once he completely finishes up his latest film, Sucker Punch.
I really think this is a great move on the part of Warner Brothers. Not only has Snyder been successful with comic-to-film adaptations, but he has also proven that he can handle different types of films in terms of tone. He has competently directed darker films like Dawn of the Dead and 300, and yet he has also gone much lighter recently with Legend of the Guardians. Superman is a lighter comic-book character who probably needs a bit more of an edge to him in order to resonate with modern audiences, and I think Snyder is just the guy to find the right balance to make it work.
David S. Goyer and Jonathan Nolan wrote the screenplay for Superman: Man of Steel, and Christopher Nolan is overseeing the project as executive producer. Currently, the film is slated to be released sometime in 2012.
Head on over to THR to read the rest of the article and find out who is currently rumored to be the villain in the film (hint, it's not Lex Luthor).