Source: Trailer Addict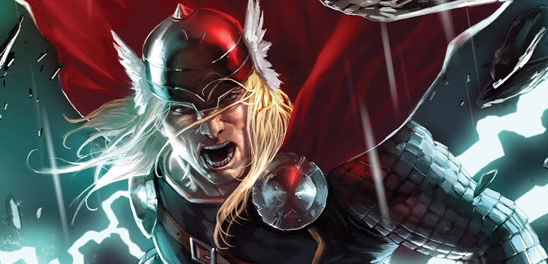 Posted By: Dan Geer
PCM has not really reported much about Marvel's Thor film, one of the upcoming movies that will eventually tie in to The Avengers film (also from Marvel) which includes the character of "Thor" in the cast – along with Iron Man, Nick Fury, Captain America and The Hulk.
If you stayed until the end of the credits for Iron Man 2, you will have noticed that the S.H.I.E.L.D. team excavated the hammer of Thor out of some rubble. Embedded below is the extremely long Comic-Con trailer for Thor. The video has had some difficulties loading here and there (and is not quite HD quality, but good enough), but hopefully you will be able to view it – because it's frickin' cool.
Update: The trailer has been taken down by the copyright holders. Looks like you'll have to wait to see footage from the film.
Thor, directed by Kenneth Branagh, stars Chris Hemsworth, Natalie Portman, Anthony Hopkins and Rene Russo. The film hits theaters nationwide May 6, 2011.