Source: Fangoria | X-Files News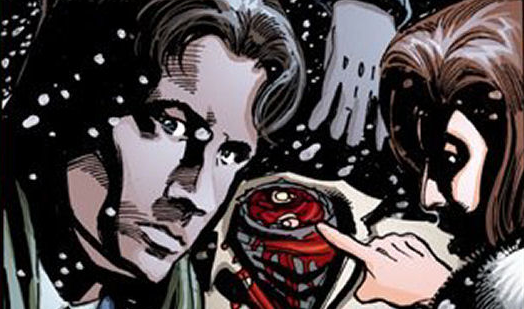 This past April, PCM reported that a six-part comic-book series from Wildstorm was in the works, crossing The X-Files characters "Mulder" and "Scully" with the vampires from the 30 Days of Night film and graphic novels. Well, Fangoria has a review of the first issue, which arrives in stores July 14th!
Here's an excerpt from the review:
What [Steve] Niles and co-writer Adam Jones (guitarist for the metal band Tool) achieve perfectly in X FILES/30 DAYS OF NIGHT is a focus on characterization. They keep Mulder and Scully's banter and quirky personalities in sync, presenting the two as detectives first attempting to solve a murder, which eventually leads them into the supernatural. The writers don't strictly abide by the mythology created by Chris Carter, but adopt the history as a guideline.
You can check out the review here. I can't wait to read this myself!
Related Articles